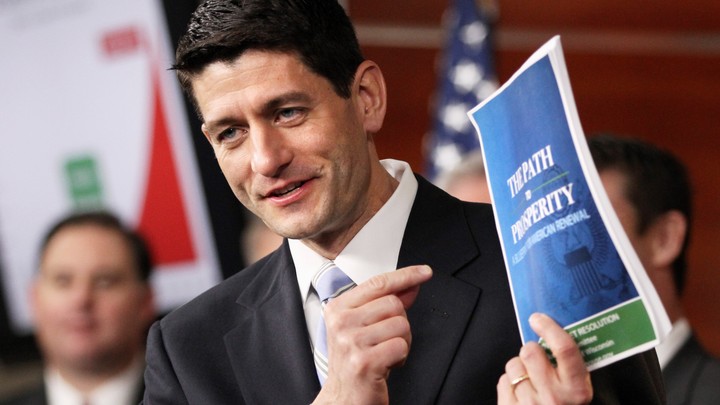 With Mitt Romney's announcement of Rep. Paul Ryan as his running mate, some media organizations and groups that focus on minority issues began to explore the record of the seven-term lawmaker from Wisconsin and what it might mean for women, blacks, Hispanics, the working poor, and gays.
Among registered voters, Ryan doesn't play well as the Republican pick, according to a USA TODAY poll, with 39 percent agreeing that he's an excellent or pretty good choice, and 45 percent considering him only fair or poor as Romney's choice for vice president.
Meanwhile, a roundup by New America Media, a California-based news organization that focuses on issues important to minorities, indicates that Romney and his running mate might be "out of touch" with Hispanic voters. 
In considering Ryan, many observers are exploring his positions regarding the economy, a topic of deep interest to minorities, and especially minority business owners.
When Ryan, chairman of the House Budget Committee, submitted the chamber's budget plan in March, it proposed significantly reduced funding for Medicaid, Social Security, food stamps, and programs that thousands of low-income people rely on for basic health and nutritional needs, The Christian Science Monitor reported.
An editorial in the leading Spanish-language newspaper La Opinion said that the Ryan pick was strategic, meant to win the support of conservatives, rather than to try to win over some of the Latino and independent constituents who might have voted for the GOP had he selected someone such as Sen. Marco Rubio, R-Fla.
On some key domestic issues important to communities of color, the selection of Ryan probably won't get Romney much backing from blacks or Latinos.
Under a Romney-Ryan win, the Medicaid system would likely be overhauled, CNN Money reports.
For blacks and Latinos, Medicaid has been a considered a "lifeline," especially since these groups are disproportionally affected by chronic diseases such as diabetes and asthma and by certain cancers, yet are less likely to have private health insurance.
Ryan, according to an earlier CNN story, has said he would cut Medicaid spending by $810 billion over a decade. Under his budget plan, the federal government would give states money in the form of block grants.
A 2011 joint report by health and minority organizations showed that Medicaid covers one in five blacks as well as one in four Hispanics with cancer; by comparison, less than one in eight whites is covered by Medicaid.
Under Ryan's vision for food stamps, the Supplemental Nutrition Assistance Program would also become a block-grant program and would require beneficiaries to work or enroll in a job-training program, according to the CNN article.
When it comes to issues important to women, Ryan, who is a Catholic, has said he opposes so-called partial-birth abortion, a term used to describe abortions in the mid-to-late second trimester. An article in the Daily Beast said that Ryan has said the procedure should be available only to victims of rape, incest, or women whose health would be in jeopardy if they carried the fetus to full term.
About 31 states have laws banning such procedures; three contain health exceptions, according to Statehealthfacts.org, a Kaiser Family Foundation health-information site.
On gay rights, Ryan voted against repealing the "don't ask, don't tell" policy for serving in the military, according to the Los Angeles Times.
Angelo Falcón, president of the nonpartisan, New York-based National Institute for Latino Policy, said in a Huffington Post article that Ryan's selection sent a clear message to Hispanics. "Any notion of trying to make inroads into the Latino community — Mitt Romney pretty formally gave up on that idea Saturday," Falcón told HuffPost. 
In a lively panel interview by Jorge Ramos, Noticiero Univision reporter, political analyst Helen Aguirre said that the nomination sent a message that it's time to reduce public debt, and the message Saturday was to eliminate "debt, doubt, and despair." Arnoldo Torres, another political analyst, said that Romney failed to select a candidate who could effectively communicate with a large percentage of the population.
In one editorial in Colorlines.com, Ryan is described as a "nightmare" for the poor and people of color. "For progressive and people of color, it's hard to imagine a worse choice. Romney and Ryan make a telegenic pair, but the reality of their policies and philosophies is downright ugly," the article said.
We want to hear what you think about this article. Submit a letter to the editor or write to letters@theatlantic.com.