Was the Ryan Appointment a Game-Changer? Not Really
This, according to one simple application that anyone with an Internet connection can access.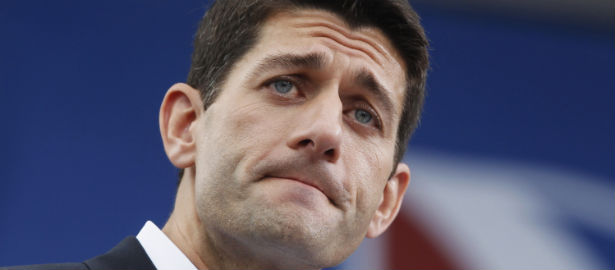 Reuters
One way to help simplify life is to find a single source of information that summarizes a flood of others. For products I visit consumersearch.com; a New York Times article recently recommended thewirecutter.com. Fortunately, there's also a site that aggregates political information in the form of a market in which anybody can bet limited amounts of real money on outcomes. James Surowiecki summarized the theory here.
So when Paul Ryan was announced on Saturday as Mitt Romney's vice-presidential choice, I didn't try to follow the arguments of political mavens on the impact of the selection. I turned to the Iowa Electronic Markets, which had seen me through the 2008 primaries and general election. And the results were surprising:
After all the polemics on both sides, the general election futures contract prices have remained stuck at about 60-40 in Barack Obama's favor. Looking at the price history, the Ryan nomination barely registered on the IEM seismograph.
Romney supporters may claim there is some hidden bias against their candidate, but it wasn't apparent in the Republican primaries, in which their candidate took an early lead in the IEM.
Of course, many things can happen between now and the election, including gaffes and October surprises. And prediction markets can fail. Paul Ryan wasn't even listed on one Republican vice-presidential market as of August 9. But the IEM is probably the best aggregation of all the polls, newspaper and magazine articles, columns, blogs, and other information -- open and confidential -- and speculation on convention speakers and coverage, their likely rhetoric, and its impact.
The real question is not whether there is anything that either candidate can do to raise his Iowa futures price -- but instead, as I think more likely, whether only surprising economic news or an international crisis can change the odds significantly.
(For a classic example of a futures upset, see the  2008 Democratic nomination.)