While Republicans and the media were partying at the convention, the GOP's voter suppression efforts got thrashed in court.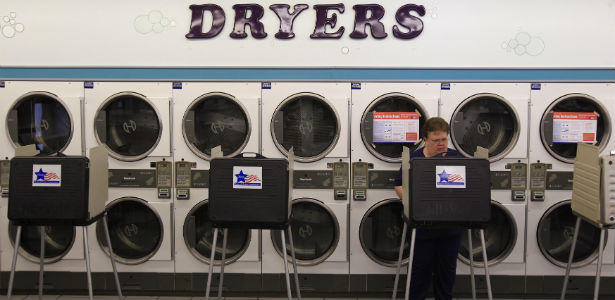 Reuters
History's view of this year's Republican National Convention will become clearer after we learn the results of the November election, of course (and, even then, it may take a few years). But some things we know already will forever be a part of this week's story: Hurricane Isaac, Clint Eastwood, Condoleezza Rice, Paul Ryan -- and the fact that, while Republicans were celebrating in Tampa, federal judges in Washington and Florida were thrashing their efforts to impose restrictive voting laws on registered voters.
By my count, while the GOP partied, six different federal judges this last week of August weighed in on three separate Republican plans to suppress the votes of American citizens. There were two Republican appointees and four Democratic appointees who signed their names to opinions or orders and not a single one of them -- not one -- defended the new state rules they were asked to evaluate. (In the pending trial over South Carolina's new voter ID law, two Bush appointees are sitting on the federal panel along with a Clinton appointee).
MORE ON THE VOTING RIGHTS FIGHT

On Tuesday, a three-judge panel in Washington unanimously struck down Texas' redistricting plan on the grounds that it violated the rights of minority voters. On Wednesday, a federal judge in Tallahassee said he would permanently enjoin the Florida GOP from enforcing new voter registration restrictions. And, on Thursday, another three-judge panel in Washington unanimously struck down Texas' voter ID law (Judge Rosemary Collyer, a Bush appointee, was part of the panel in both Texas cases).