The Ahistorical Weirdness of 'Bush Kept Us Safe'
That's how Jeb Bush summed up his brother's legacy at the Republican National Convention. But it isn't true.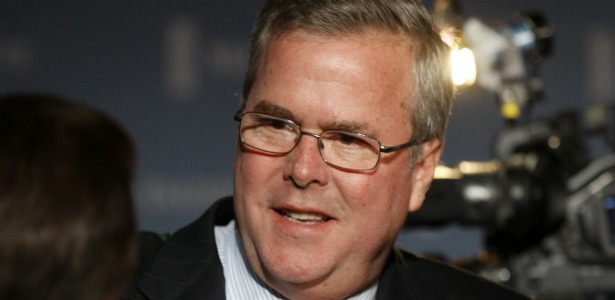 Reuters
One of the few times George W. Bush was mentioned at the Republican National Convention came during a speech by his brother, Jeb Bush, who said this about the last GOP president: "He is a man of integrity, courage, and honor, and during incredibly challenging times, he kept us safe."
I've heard that before about President Bush. It's something some conservatives tell themselves. But it's got to stop. Personally, I don't blame Bush or his administration for failing to prevent the September 11 terrorist attacks. I'd never say that it's their fault all those people died. Still, it happened on their watch. And there are
things they could have done better
to prevent it. So while their failures don't, in my judgment, justify anger at that aspect of their leadership, it's just bizarre to affirmatively argue that Bush's defining legacy was that he kept us safe.
Is there any bigger caveat to that statement than 9/11?
What people mean when they say he kept is safe seems to be that there wasn't another terrorist attack like 9/11. By that standard, he kept us no safer than Jimmy Carter, George H.W. Bush, Bill Clinton, or Barack Obama. And even leaving out 9/11, for reasons that are never explained, Bush was president during the anthrax attacks, the Beltway sniper incident, the Los Angeles airport shooting, the Mohammed Reza SUV incident, the Seattle Jewish Federation shooting, and the bungled response to Hurricane Katrina. Again, I don't blame Bush for the victims of those incidents, but to harken back to his tenure as a time when the president kept America safe is ahistorical.
There are, in addition, many of us who think that the War in Iraq made Americans less safe in various ways -- it certainly made the 4,488 Americans who died fighting there less safe, and with uncertain at best safety benefits to those of us back in the United States. The more you look at the evidence, the more you realize that, measured in total citizens killed, keeping Americans safe wasn't Bush's strength. My guess is that the talking point keeps getting trotted out as a vestige of the rally-around-the-president impulse that took hold after 9/11, and because conservatives still feel as though they have to say something positive about George W. Bush's tenure.
How about, "For all his failings, he tried his best."