Romney VP Announcement Slated for Saturday
The Republican nominee plans to announce his running mate at a campaign stop in southeastern Virginia.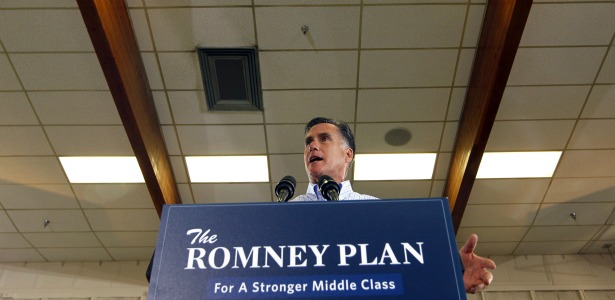 NORFOLK, Virginia -- Mitt Romney will make his running-mate announcement at a Saturday morning campaign stop in Norfolk, his campaign announced late Friday, putting an end to weeks of speculation and giving his campaign a fresh injection of buzz in the weeks before the GOP convention.
Romney is scheduled to tour the U.S.S. Wisconsin, a historic Navy battleship, at 8:45 a.m. in advance of the 9 a.m. rally at which he will roll out the vice presidential nominee, according to the campaign.
He's then scheduled to attend rallies in Ashland and Manassas before continuing his four-day swing-state tour to North Carolina, Florida and Ohio.
Shortly after 11 p.m. Friday, reporters preparing to embark on Romney's tour were drifting out of the Norfolk Marriott bar to get some sleep when the news suddenly and unexpectedly appeared on their smartphones. Was the ship's name a hint it would be Wisconsin Congressman Paul Ryan? Was the state a clue it might be Virginia Governor Bob McDonnell? As of nearly midnight, the identity of Romney's ticket-mate hadn't yet leaked.
The long-running conventional wisdom has held that Ohio Sen. Rob Portman and former Minnesota Gov. Tim Pawlenty are the front-runners; they would be seen as safe choices for a campaign anxious not to take unnecessary risks. Others, particularly Ryan and Florida Sen. Marco Rubio, are more beloved by the GOP's conservative base, and Beltway elites have in recent days mounted a noisy campaign for Romney to pick Ryan, the House Budget Committee chairman and author of a controversial budget plan. But a riskier choice also would be read as a sign of desperation for a campaign that lags in the polls.