Picture of the Day: Mitt Romney's Reflection
A TelePrompTer provides an unusually beautiful moment from the campaign.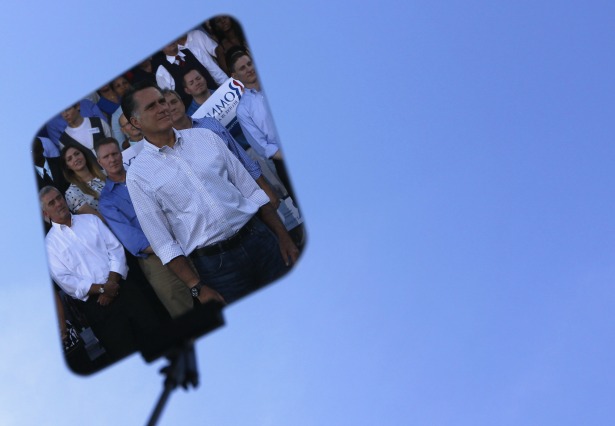 Reuters
Yesterday, we brought you a surreal picture in which President Obama appeared to be holding the sun (or, possibly, a palantir.) Today's I-Can't-Believe-It's-Not-PhotoShop image comes from the Romney campaign's stop in Chillicothe, Ohio, where Shannon Stapleton shot this amazing picture of Mitt Romney reflected in his TelePrompTer (yes, folks, he uses one too). The stump speeches that candidates read from the devices are most often written by speechwriters, not candidates themselves, but they're intended to reflect a campaign's values. In this case, however, the reflection is a bit more literal.