Picture of the Day: How Republicans See Barack Obama
In Columbus, Ohio, a political cartoon comes to life.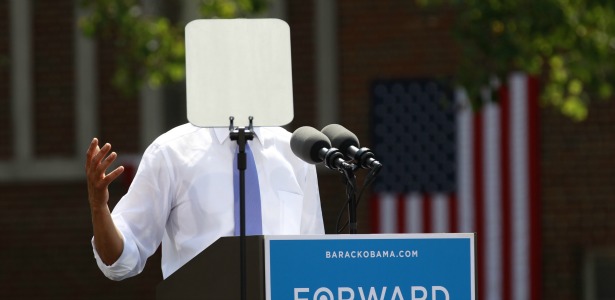 Reuters
Here's an excellent shot from Reuters' Kevin Lamarque, taken during President Obama's appearance at Capital University in Columbus, Ohio, on Tuesday. Republicans enjoy poking fun at Obama's apparent reliance on TelePrompTers to deliver his lines, but this photo puts the meta in metonymy.
Previous coverage of Obama and TelePrompters is here and here. Photographic proof that Romney uses them too is here.