Jeb Bush: Demographic Shifts, Immigration Rhetoric Hurts GOP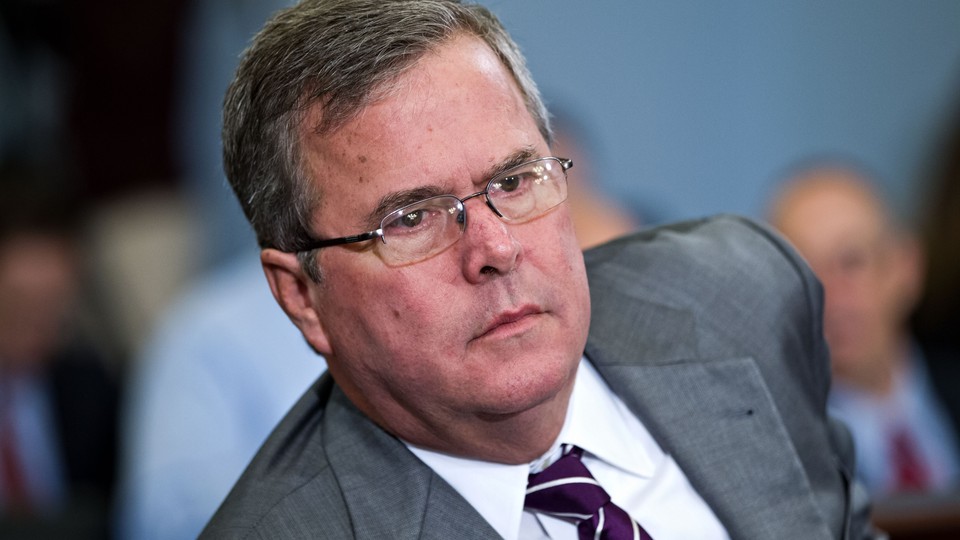 With recent polling suggesting that Latino and female voters favor Democrats over Republicans, former Florida Gov. Jeb Bush said the party needs to reevaluate its rhetoric on immigration and look to solutions that are universally appealing.
"Our demographics are changing, and we have to change not necessarily our core beliefs but the tone of our message and the message and the intensity of it for sure," he said on NBC's Meet the Press. "I don't think that's going to have an impact in this election though. "¦ But long-term, conservative principles, if they're to be successful and implemented, there has to be a concerted effort to reach out to a much broader audience than we do today."
Bush, who was expected to speak at the Republican convention on Monday and will now do so later this week, suggested focusing on an argument surrounding "economic growth" and the jobs that young immigrants can create over time. He called the use of extreme, and sometimes anti-immigrant, rhetoric a political tool.
"I think people will move back towards the Republican side," he said. "But we've got to have a better tone going forward over the long haul for sure. You can't ask people to join your cause and then send a signal that you're really not wanted."
In June, the Obama administration introduced a new immigration policy that would halt the deportation of young immigrants who were brought to the U.S. by their parents. The program would also set up ways for them to secure work permits.
The new policy has faced criticism from Republicans, some of whom also object to the administration's efforts to fight strict state immigration laws in court. On Sunday, Arizona Gov. Jan Brewer called the way President Obama has handled immigration "un-American."
"We live in the Southwest; we're a very diverse population," Brewer said on NBC's Meet the Press. "But we believe in the rule of law. "¦ We're going to have to determine collectively and legally and lawfully how we're going to deal with those issues."