Jane Romney: Mitt Would Never Ban Abortion
The candidate's eldest sister looks to assuage women's fears about the GOP ticket, but her comments may rattle the pro-life movement.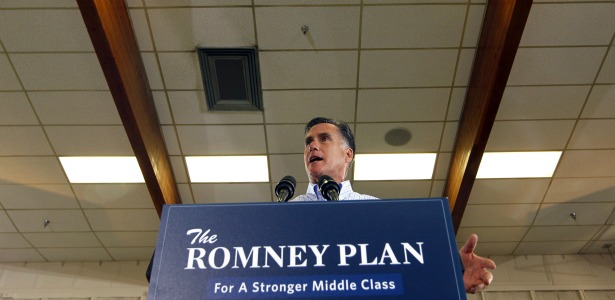 Reuters
Mitt Romney's eldest sister, who has backed prominent Democrats for office and is Tampa showing support for her brother, had some reassuring words Wednesday for women concerned about the Republican Party's hard line on abortion.
Mitt Romney would never make abortions illegal as president, Jane Romney said when National Journal asked her about the subject after a "Women for Mitt" event. "He's not going to be touching any of that," she said. "It's not his focus."
Democratic warnings that abortion rights are under threat are an ungrounded fear tactic, Jane Romney said. "That's what women are afraid of, but that's conjured," she said. "Personally, I don't think abortion should be used as a football in the political arena."
Democrats have not lacked fodder for their charges. Vice-presidential candidate Paul Ryan and Missouri Senate candidate Todd Akin are among the many Republicans who oppose abortion with no exceptions for rape or incest. And the Republican platform adopted this week explicitly calls for a constitutional ban on abortion, saying that "the unborn child has a fundamental individual right to life which cannot be infringed." It does not specify any exceptions.
But as Jane Romney put it, "Mitt's much more in the middle" when it comes to abortion. Mitt Romney has said he supports legal abortion in cases of rape and incest, and when the life of the mother is in danger. As for the fate of abortion rights, "Recognize this is the decision that will be made by the Supreme Court," he said in an interview with CBS News this week. "The Democrats try and make this a political issue every four years, but this is a matter in the courts. It's been settled for some time in the courts."
Jane Romney said she believes "life is sacred" and suggested those seeking abortion should be required to undergo counseling. But she also said that abortion should "absolutely" be safe and legal. "Every woman needs to be left to make her own choice," she said.
A ban on abortion is "never going to happen" under a Romney administration, Jane Romney said. "Women would take to the streets. Women fought for our choice, we're not going to go back."
Little is known about Jane Romney, who said she is an actress in Los Angeles, and she is not a presence on the campaign trail. Unlike Ann Romney and the Romney sons, she has not been deployed as a surrogate. According to a Romney biography by Ronald B. Scott, a journalist for Time in the 1970s and a distant cousin of the candidate, Jane Romney supported California candidates like Senator Barbara Boxer and Governor Jerry Brown.
Jane Romney said her brother can empathize and understand women from all walks of life. She said he was he was there for her when she went through a divorce and raised four teenagers on her own. "Mitt and Ann are the right people at the right time for this country," she said.