Fake Photo, Faux-Irony: 'We Built It' Sign Not Under Debt Sign at RNC
A photo circulating online, allegedly from the RNC, turns out to be a fake.
Updated, 4:07 p.m.: A photo circulated widely today on Facebook and Twitter that purported to show two signs -- one with the national debt on a digital display, another reading "We Built It" -- at the RNC. A number of people, including BuzzFeed's Stacy Lambe and us, were fooled by the image. As it turns out, it's not real. Although both signs were at the Tampa Bay Times Forum, where the RNC is being held, they weren't arranged that way. Here's the fake photo: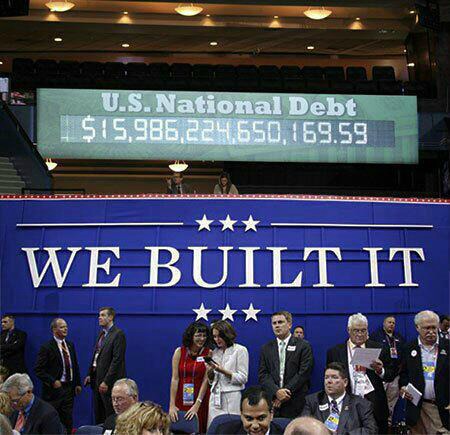 And here's a real picture of the arena, with "We Built It" -- the theme of the convention's first night -- replaced with "We believe in America," Thursday night's theme.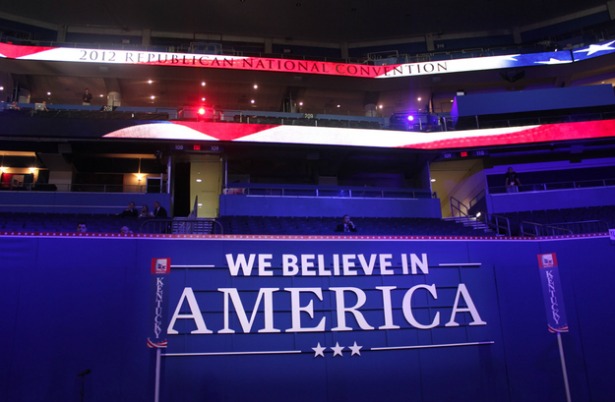 BuzzFeed