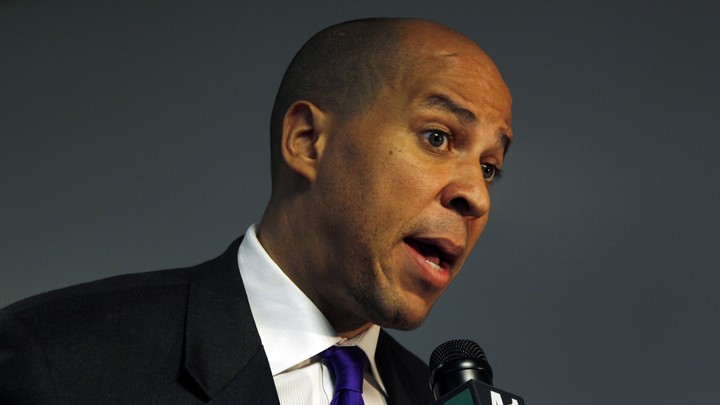 Newark Mayor Cory Booker is eying a gubernatorial run for 2013, where he would challenge New Jersey Gov. Chris Christie, Politicker NJ reports.
Booker and his political consultant, Mark Matzen, have been meeting with county chairs to let them know he is weighing a run for governor. He will make his decision by December.
Already slated to give a speech at the Democratic National Convention in September, and having served on one the Democratic platform committees, Booker is attempting to boost his position in the party after a gaffe in May, when he spoke out against people who attack Bain Capital and private equity. Although he later walked back his comments, Booker's remarks were used by Republicans to attack President Obama.
We want to hear what you think about this article. Submit a letter to the editor or write to letters@theatlantic.com.