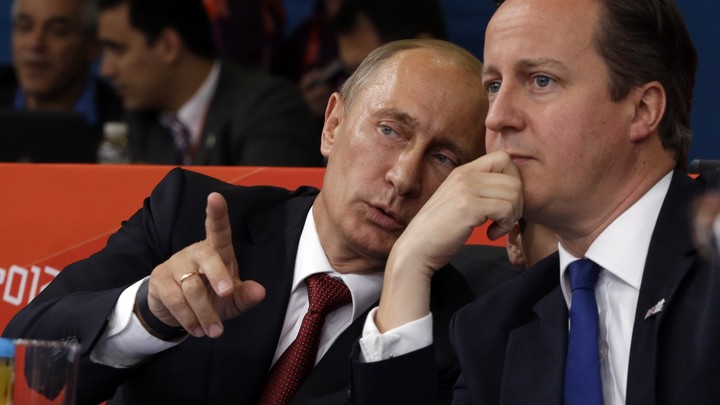 British Prime Minister David Cameron said on Friday he met with Russian President Vladimir Putin and that the Russian president told him he was not ready to turn up the pressure on Syria.
"I think what's happening is so unacceptable," Cameron told NBC's Today. "We need to put the pressure on that regime. We all need to say frankly that (President Bashar al-)Assad has got to go. And the Russians aren't at that place yet."
The two leaders spoke while attending an Olympic Judo event in London on Thursday, with Cameron reporting that it was a "frank conversation."
"In my view, the best interests of Syrian people cannot be best provided by Assad staying in place," Cameron said. "We need to turn the pressure valve up."
As fighting intensified in Syria on Friday, Russia was sending three warships with 360 marines aboard to a port in the war-torn country, The New York Times reported.
News agencies in Russia reported that the ships, now in the Mediterranean Sea, will deliver water and food to the Russian naval base in Tartus and then return to Russia.
Officials did not say whether the marines would remain in Syria or return. Some 30,000 Russian citizens are in Syria, The Times said.
Fighting continued to intensify in the capital Damascus, as a mortar attack was reported on a Palestinian camp of 150,000 people. Syria's state-run news agency said 12 were killed.
We want to hear what you think about this article. Submit a letter to the editor or write to letters@theatlantic.com.
Jonathan Miller
is a former staff reporter for the Daily Briefings Team at
National Journal
.