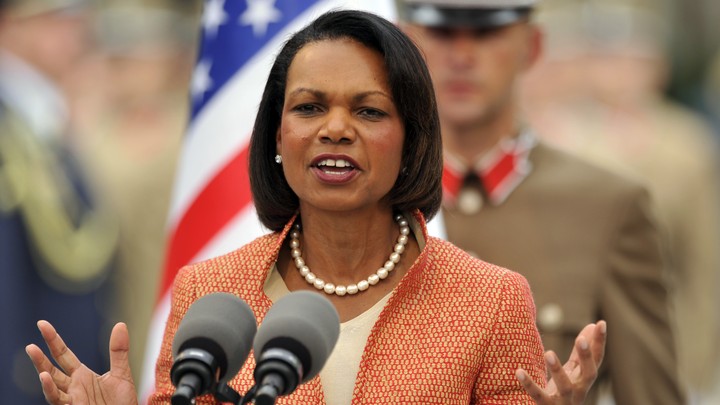 Former Secretary of State Condoleezza Rice was one of two women admitted as the first female members of Augusta National Golf Club, the Associated Press reported on Monday.
In the club's 80-year history, membership was strictly male-only. South Carolina financier Darla Moore was invited with Rice. Both women accepted the offer, and will don the famed green jackets come October, the start of a new season.
"This is a joyous occasion," Augusta National Chairman Billy Payne told the AP. "These accomplished women share our passion for the game of golf and both are well known and respected by our membership. It will be a proud moment when we present Condoleezza and Darla their green jackets when the club opens this fall. This is a significant and positive time in our club's history and, on behalf of our membership, I wanted to take this opportunity to welcome them and all of our new members into the Augusta National family."
In April, the debate over whether women should be allowed in the club sprung up once again during the Masters golf tournament, dragging the White House into the mix. President Obama said that women should be allowed to become members.
Payne had previously said the issue was a matter of private deliberation within the club, and not influenced by the public.
We want to hear what you think about this article. Submit a letter to the editor or write to letters@theatlantic.com.