Annan Resigns as UN Envoy to Syria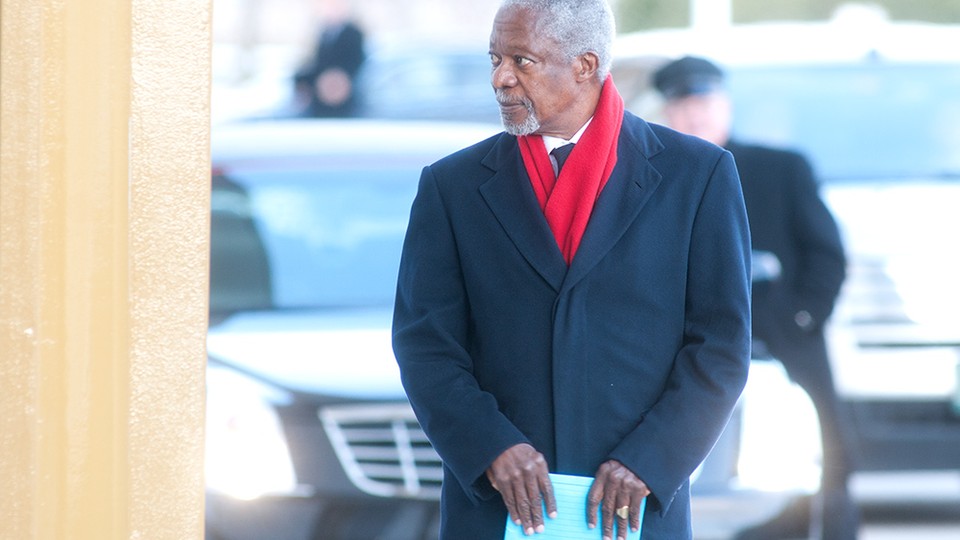 Kofi Annan has stepped down from his position as the United Nations envoy to Syria, UN Secretary General Ban Ki-moon announced on Thursday.
Annan, who oversaw the UN's peacekeeping mission in Syria, will not renew his mandate, which expires on Aug. 31.
In a statement, Moon thanked Annan for his service to the UN, saying he made a "courageous effort" as the envoy.
"Kofi Annan deserves our profound admiration for the selfless way in which he has put his formidable skills and prestige to this most difficult and potentially thankless of assignments," Moon said. "He has worked within the mandate provided to him by the General Assembly and with the cooperation of various member states. We have worked closely together these past months, and I am indebted to him and his team for all they have tried to achieve. I will continue to draw on his wisdom and counsel, and on the work of the Office of the Joint Special Envoy."
Annan leaves as violence continues to rage in Syria, over 16 months since the conflict began. The UN hoped that its presence would help calm the struggle between President Bashar al-Assad's forces and rebels, but it only intensified. Several weeks ago, the UN decided to suspend its mission there until the violence dissipated. Moon said he is now in search for someone to fill the void that Annan leaves, maintaining confidence with the UN mission.
"I remain convinced that yet more bloodshed is not the answer; each day of it will only make the solution more difficult while bringing deeper suffering to the country and greater peril to the region," he said in the statement. "Tragically, the spiral of violence in Syria is continuing. The hand extended to turn away from violence in favor of dialogue and diplomacy."