Ann Romney Is Not Her Husband's 'Softer Side'
Mrs. Romney's personality isn't necessarily the sweet, nurturing, maternal caricature that's being portrayed.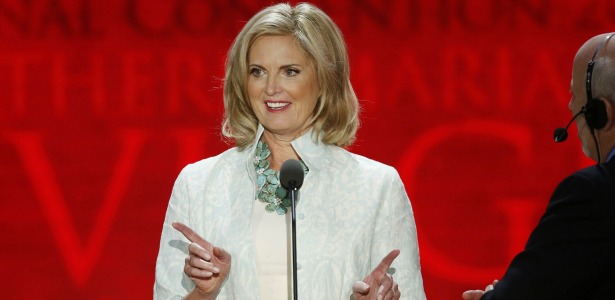 Reuters
TAMPA -- The most anticipated speech of the Republican convention Tuesday night is Ann Romney's. It's being widely billed as an opportunity to show the "softer side" of her husband, Republican nominee Mitt Romney. But aside from feminine stereotypes, it's not at all clear that this is an accurate read of Mrs. Romney's personality.
Watching Ann Romney on the political stage, what she projects is not "softness" at all but a tough, hard-edged, even aggressive attitude. During her husband's last campaign, "there were times when I wanted to like come out of my seat and clock somebody," she mused on Fox a couple of years ago, according to an excellent profile in the Los Angeles Times. Earlier this year, she joked that she could "just strangle" the press sometimes. These aren't serious threats of physical violence, but they reveal a combative side to her personality that's at odds with the sweet, nurturing, maternal caricature.
Back in April, when Democratic strategist Hilary Rosen called her resume into question, Romney told a guests at a fundraiser that she relished the opportunity to defend her family. "That was a really defining moment, and I loved it," she said. Far from playing the poor, injured martyr, she appears to enjoy a fight. In interviews, she's more likely to push back than demur when pushed on issues like her family's tax returns. "Have you seen how we're attacked? Have you seen what's happened?" she said to such a question on NBC earlier this month. "We have been very transparent to what's legally required of us. But the more we release, the more we get attacked."
Mitt Romney is a famously stiff and unemotive character, though he is prone to occasional flashes of intemperate irritation. Ann Romney does appear to have a better ability than her husband to display empathy and compassion. And her life-threatening illnesses represent just about the only personal experience of trauma for a man whose life has otherwise been largely free from deprivation. But too often, the assumption underlying the way she's portrayed seems to be that she is a passive victim. In fact, from everything we know about Ann Romney, she's sharper and more fiery than that.