Affluent Voters Targeted in Philly-Area Race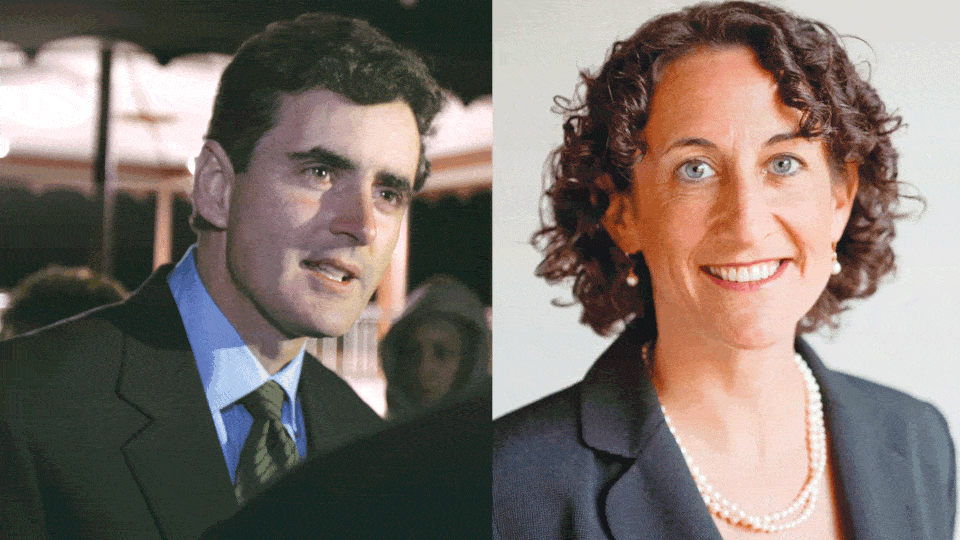 DOYLESTOWN, Pa. "" The redistricting process that carved hundreds of new congressional districts makes it difficult to compare this year's House races to their predecessors. But in the Philadelphia suburb of Bucks County, there's a notable exception.
Rep. Mike Fitzpatrick, R-Pa., fought to keep the 8th Congressional District intact, resisting attempts from a GOP-controlled state Legislature to split Bucks County into multiple seats. While his southeast Pennsylvania colleagues, Reps. Jim Gerlach and Pat Meehan, watched their new districts snap to the right, Fitzpatrick received only marginal help in an overall left-leaning district.
That makes his reelection fight one of 2012's best political barometers, an attempt for the House GOP to prove its two years in control haven't poisoned it among upscale voters in suburbia, and an opportunity for Democrats to show that moderates can trust them to manage the economy. Recent election returns in the district have certainly been indicative of the national climate: In 2006, Patrick Murphy rode the Democratic wave to unseat the then-freshman Fitzpatrick; Fitzpatrick returned the favor four years later.
The GOP incumbent now faces Kathy Boockvar, a local attorney who failed to win a statewide judicial race in 2011. And the Doylestown-area resident seems intent on pressing Fitzpatrick over an issue that could give many suburban-area GOP lawmakers heartburn this year: abortion. Democrats have used attempts by congressional Republicans to curtail abortion rights, efforts matched by GOP lawmakers in statehouses nationwide, to campaign against a so-called "war on women."
(BACKGROUND: A History of House Partisan Turnovers)
"Congressman Fitzpatrick, if you want to turn the clock back on women's rights, you have to go through me," Boockvar said in a campaign web video. In an interview, she unequivocally called herself "pro-choice" and said she "absolutely" supports federal funding for Planned Parenthood. She tempers her social liberalism by touting her support for Second Amendment rights, but the unequivocal support for abortion rights is nonetheless a rarity in a state where even most Democrats at least qualify their support for it.
It's an apparent calculation from Boockvar — who is endorsed by EMILY's List and serves on the board of a domestic-violence organization — that attacking the incumbent over abortion is the best way to, as she puts it , portray Fitzpatrick as the "most conservative person to ever represent this district, at least in 30 years."
"He has been voting with the tea party on pretty much every substantive issue that's out there," she said. "I mean, for every women's issue, from benefitting corporations that ship jobs overseas."
Fitzpatrick, for his part, brushes off the criticism. And his message is remarkably similar to the GOP cries of 2010, castigating Boockvar as a "San Francisco liberal." The comparison echoes the ubiquitous presence of then-House Speaker Nancy Pelosi during the 2010 campaign, when Republicans tethered the unpopular leader to Democrats nationwide.
"My opponent has never held office, but if you listen to her statements, she's for government health care, where Washington bureaucrats make decisions instead of their doctors," Fitzpatrick told National Journal Daily in an interview. "She's for higher taxes on small businesses, organizations we're looking toward for job creation. And she has a radical environmental agenda, which will cost jobs in a place like Bucks County and across the country."
He added later, "She would be an extreme liberal follower of former Speaker Pelosi, and that case was decided in 2010."
Fitzpatrick's recycled rhetoric raises the question facing a lot of GOP House members: Will the old message resonate in a new year? It's unclear if implicitly linking your opponent to Pelosi is as effective when she has yet to take a single vote with Pelosi in Washington. Perhaps mindful of that, the suburban Philadelphia lawmaker also touts his own independence from the House GOP caucus, pointing to efforts he undertook to preserve the Endangered Species Act.
This year's race does hold one undisputable difference from 2010 — the presence of the presidential race sits atop the ballot. It's unclear if Pennsylvania will resume its traditional place as a battleground state; neither campaign is advertising in the Keystone State, which hasn't backed a GOP presidential nominee since 1988. But the White House contest nonetheless will have a big impact on the congressional race.
President Obama won the suburban Philadelphia region easily in 2008, including in the 8th District. But Republican Sen. Pat Toomey essentially erased that margin of victory two years later, en route to winning the Senate seat. In an acknowledgment of the president's decline in popularity in the region, Boockvar says she doesn't know if Obama will be an asset to her campaign, though she does think Mitt Romney will drag down Fitzpatrick.
Fitzpatrick doesn't sound much more confident, saying the presidential race will be close in Bucks County. He acknowledges that, regardless, it will play a major part in his own campaign.
"Bucks County will always be a competitive district," he said. "My record is well known throughout the district; my opponent ... is an unknown. And there will be much greater attention paid to the presidential contest."
Republicans remain confident that absent the kind of Democratic wave that knocked Fitzpatrick out six years ago — one few political observers see approaching over the horizon — their congressman will hold on. Fitzpatrick allies also tout his longstanding ties to Bucks County (he served as a local official there for years before moving to Congress), which they say provide a fail-safe even during a difficult year.
In 2006, Fitzpatrick actually won the vote in Bucks County, but lost the overall race because Murphy captured a majority of the vote in the district's northeast Philadelphia corner. That part of the district is now gone, one of the few changes made to Fitzpatrick's turf by redistricting.
It's not a big enough shift, however, to keep the 8th District race from being a 2012 battleground.
This story is part of a series. The National Journal Big 10 focuses on important and representative House and Senate races. The composition of the Big 10 may change as circumstances warrant.