Why Mayors Might Want Obamacare Even If GOP Governors Reject It
A lot of uncompensated health-care spending comes out of municipal budgets, not state ones, and the bill could save strapped cities money.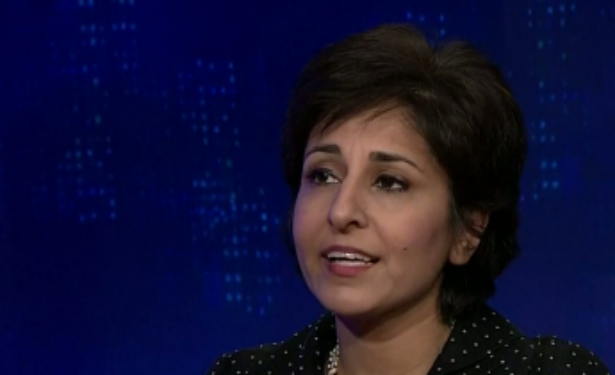 Center for American Progress President Neera Tanden, who worked to develop the health-care overhaul for President Obama before returning to Washington's think tank sector, laid out a reason rejection of the Medicaid expansion provision in the recently upheld law by Republican governors might not be so very popular at the state level.
"There is a sort of political economy problem on Medicaid," she said, turning to the part of the Affordable Care Act that was not upheld by the Supreme Court. States cannot be mandated to accept the expansion of Medicaid, even with a 100 percent federal match to begin with, or risk losing all their Medicaid funding, the court ruled. Ten GOP governors "have said definitively that they will not accept the funds, while 19 are still considering other options," according to a ThinkProgress survey.
Notes from the Aspen Ideas Festival --
See full coverage
"States save a lot of money through their Medicaid" through the new bill, Tanden told an audience Monday at the Aspen Ideas Festival. "...the problem for some states is that -- the challenge is that that occurs often at the local level."
She continued: "So Florida is a perfect example. ... So Florida overall will save, but its not clear entirely how much that Governor Scott will save." Scott has said he will reject the Medicaid expansion for Florida.
"I will say that as the leader of a state you should care about both the state level costs and municipal costs, but it's not entirely clear that every governor will. And I think that will be a friction."
Mayors might recognize a "big windfall" for communities in the Medicaid expansion as currently uncompensated local costs born by municipalities begin to be eased with the new Medicaid funds from the federal government. And they might turn against their governors if they see them getting in the way of easing one strain on tight local budgets, Tanden suggested.