If the Justices won't change their minds, we're going to have to amend the Constitution.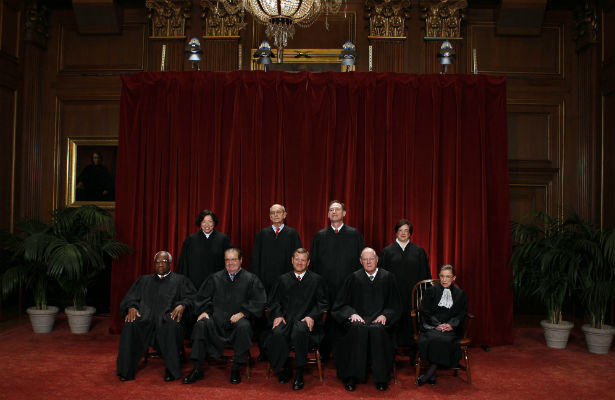 Reuters
Three weeks ago, in a decision all but lost in the tumult over the Supreme Court's ruling on the Affordable Care Act, the Justices overturned a century-old Montana law that prohibited corporate spending in that state's elections. In the bigger scheme of things, the Montana case may have been the more significant decision that week, since corporate influence over a raft of key issues -- including health=care reform -- was hanging in the balance.
In the Montana case, the Supreme Court had the chance to revisit its deeply flawed 2010 decision in Citizens United. But despite the urgings of members of the Court itself and a public shell-shocked by the recent torrent of unregulated corporate expenditures, the Court chose instead to double down and reaffirm the conclusion of Citizens United that corporations are people -- at least as far as the First Amendment is concerned.
As a legal decision, the Citizens United opinion was remarkable in many ways -- in its willingness to overturn a century of jurisprudence, in its choice to issue as broad a ruling as possible rather than as narrow as the case and Constitution required, and in its reliance on minority or concurring views in prior decisions rather than the prevailing opinions in those same cases. As Justice Stevens pointed out in a striking dissent, nothing had really changed since prior controlling caselaw except the composition of the Court itself. So much for stare decisis.
Solving the nation's most entrenched problems
See full coverage
But what stood out most about Citizens United was not the Court's legal reasoning, but its staggering naivete. As the Court confidently declared, "We now conclude that independent expenditures, including those made by corporations, do not give rise to corruption or the appearance of corruption." And for skeptics who thought otherwise, the Court provided this additional assurance: "The appearance of influence or access, furthermore, will not cause the electorate to lose faith in our democracy."