Can anything be done to reduce the power of mega-donors over elections and, ultimately, over government itself? This proposal would go a long way.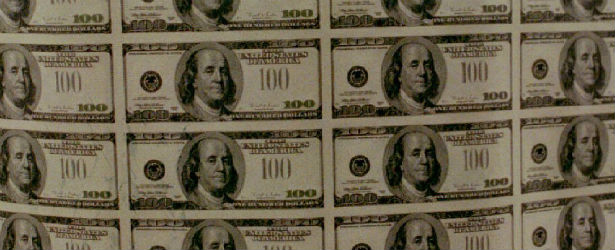 Reuters
There's a growing sense in America that our campaign finance system is in shambles. Mega-donations from wealthy individuals, large corporations, and special interest groups are pouring into elections. Ads paid for by multi-millionaire-funded super PACs and shadowy tax-exempt organizations are flooding the airwaves. Politicians, other than those who are themselves super-wealthy, are increasingly financed by and indebted to a small pool of very big givers -- not the 1 percent but the top 1 percent of the 1 percent. Their dependence on these large donors inevitably influences the policies they support, much as the fear of triggering a torrent of spending against them can cause them to run away from certain issues and not cast certain votes.
Solving the nation's most entrenched problems
See full coverage
Given the current Supreme Court's unyielding resistance to campaign spending limits, can anything be done to reduce the power of mega-donors over elections and, ultimately, over government itself? Yes. We can create an alternative system of small-donor democracy fueled by small contributions from ordinary citizens and reinforced by public matching funds. Although the Supreme Court will not allow big money to be limited, the addiction of elected officials to large donations can be controlled, if not completely cured, by making another, more "small-d" democratic source of funds available to them -- the small contributions of millions of non-wealthy voters.
How would this work in practice? A candidate who collects a threshold amount of money in small contributions would qualify for public dollars that would be a multiple of the small donations collected. Of course, each of these terms --"threshold amount," "small contribution," "multiple"-- would have to be defined. And the definition could vary according to the type of election: presidential, statewide, congressional, state legislative, etc. For example, in a congressional district, a "small contribution" could be $50; the "threshold amount" might be $100,000; and the "multiple" could be five, with the result that a candidate who raised $100,000 in contributions of $50 or less would qualify for a public matching grant of $500,000. That is surely enough, even without super PAC support, to launch a credible campaign. And if the candidate continues to attract the support of additional small givers, those donations would continue to leverage more public support. An additional $100,000 in small donations -- which could be obtained from just 2,000 donors -- would give the candidate another $500,000. Even in today's superheated political atmosphere, $1 million will be enough in most districts to enable a candidate to be competitive.