Romney Campaign Outraises Obama by $35 Million in June
The vast gulf will heighten panic among Democrats about being swamped by the Republican nominee and his allies.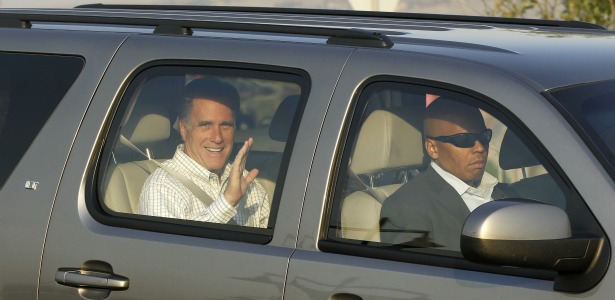 Associated Press
The Romney campaign drastically outraised the Obama campaign by $35 million in June, marking the second month where the campaign and the Republican National Committee drew in more money.
On Monday, the campaign announced that both it and the RNC raised $106.1 million in June, and also has about $160 million cash on hand. The Obama campaign, in an email to supporters, said that it and the Democratic National Committee raised just $71 million in the same month.
"If we lose this election, it will be because we didn't close the gap enough when we had the chance," said Ann Marie Habershaw, the campaign's chief operating officer said in the email, according to TPM.
About 537,000 donations to Romney were less than $250, according to the campaign, for a haul of $22.3 million from small donors.
"This month's fundraising is a statement from voters that they want a change of direction in Washington," Romney National Finance Chairman Spencer Zwick said in a statement. "Voters of all stripes -- Republicans, independents, and Democrats -- have made it clear that President Obama has not lived up to the promises of his last campaign."
In May, Romney and the RNC raised $77 million, compared to the $60 million that the Obama campaign raised.