Report: Black, Hispanic Students Underrepresented at Top Universities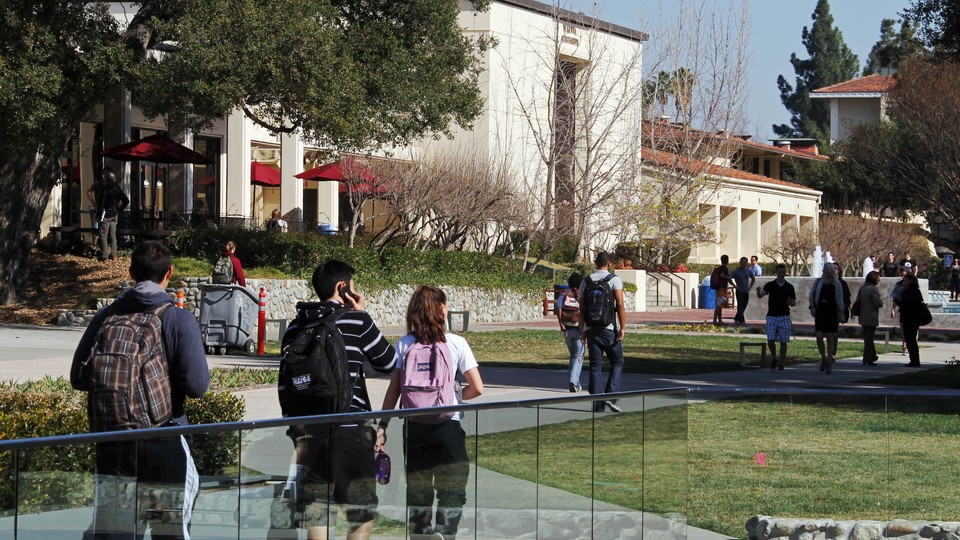 Black students were five times less likely and Hispanics three times less likely than white students to enroll in highly selective colleges in 2004, a new report has found. Even as the educational achievement gap narrows, the racial disparity in college admissions has been growing in the past 30 years.
Regardless of race, students with family incomes in the top tier were seven to eight times more likely to enroll in a highly selective school than students at the bottom tier.
The study also found that in the top income tier, white students were four times more likely than black students to attend a highly selective college. On average, two to three times as many white students as black students were enrolled.
The report by Stanford University's Center for Education Policy Analysis concluded that merely adjusting admission policies or improving academic college preparation for minority students was not enough to introduce a higher rate of racial and socioeconomic diversity into these schools. The authors instead suggested that a comprehensive reform was needed to overhaul the college application, admission, and enrollment processes.
The study also examined how effective affirmative action admission policies were in increasing the enrollment of minority students using the University of Texas's "Top 10 Percent" policy as its test case.
In October, the Supreme Court is expected to hear arguments in a case against the university and whether its affirmative action policy is consistent with the 2003 decision, Grutter v. Bollinger, which found that schools were permitted to use race as a limited factor in admission.
UT's policy guarantees admission into its state schools for Texas high school students who graduate in the top 10 percent of their class and is meant to encourage more academically excelling minority students to enroll in its schools.
Instead, the report found that such "top 10" policies moderately increase minority student enrollment but only if highly selective schools considered top high school students from throughout the U.S. and not just their own state, as Texas does.
Above all, such policies don't address the other socioeconomic and racial factors that play into the likelihood of a black or Hispanic student enrolling in a highly selective school, the authors wrote. Texas's policy only guarantees admission--it does not address a student's ability to pay or to otherwise have access to the school.
Racial disparities in enrollment to these highly selective schools were dependent on several factors. No single factor could feasibly tip the scales, but with the perfect storm of existing achievement gaps, income differences, and an increasingly competitive admissions process, it's easy to see how the story starts.