Peterson Calls for Adding Disaster Relief to Farm Bill in Conference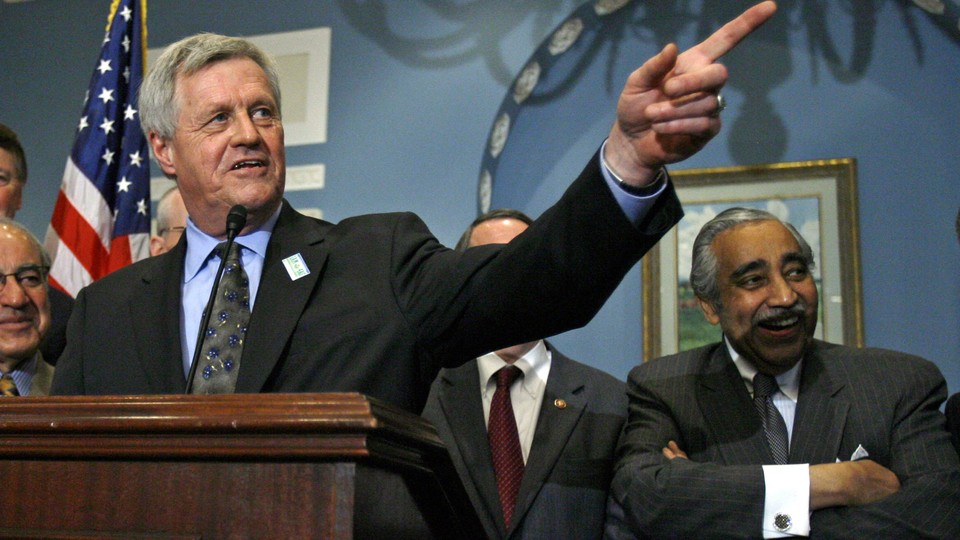 Midwestern farmers, hit with the worst drought since 1988, could face severe financial risk because of a disaster-relief provision left out of the farm bill heading to the House floor.
House Agriculture Committee ranking member Collin Peterson, D-Minn., said that if Congress can get the current farm bill to conference, he is confident such a program would be included. But, he says, that will take cooperation from his Republican colleagues.
"Given what's going on, we would extend the disaster provisions for the 2012 crop if we can get it to conference," Peterson told National Journal. "We have a lot of members who are affected by this, and this hasn't gotten on their radar yet."
The Agriculture Department released a report on Wednesday describing the grave state of the country's corn crop, cutting its harvest estimate by 12 percent and predicting shortfalls in its inventories. That translates to an almost two billion bushel loss from earlier estimates. As the crops struggle from a lack of rain, prices could skyrocket, raising costs for ethanol makers. Analysts say that this is the worst drought since Ronald Reagan was president.
In the 2008 farm bill, permanent disaster assistance was only extended to the 2011 crop due to concerns from Republicans of the high cost of the safety net. Although most of the losses will be covered by crop insurance, farmers without sufficient coverage could get left behind.
The Senate farm bill included the permanent disaster program for the 2012 crop, but the House Agriculture Committee left it out of their version. Peterson said he was surprised that one of the members from Indiana, Ohio, or Illinois, three states affected by the current corn shortfall, did not try to extend it through an amendment at conference. If such a measure is not eventually included by Sept. 30, he said, it would have to go in an ad hoc measure down the road.
On Thursday, Speaker John Boehner, R-Ohio, made comments that raised concerns about whether the farm bill's will reach the House floor. He cited concerns about the provisions that emerged from the Agriculture committee.
Although Minnesota is doing a little better than its Midwestern neighbors, Peterson said the lack of rain is "worrisome" for farmers who are not properly prepared.
"Our problem this point is that we're right at the point of having problems here," Peterson said. "The corn is hassling out, and this is a critical time. We need rain right now or it could potentially hurt us."
http://www.nationaljournal.com/member/farm-bill-s-fate-rests-with-house-gop-leaders-20120712