Obama to Call for Partial Extension of Bush-era Tax Cuts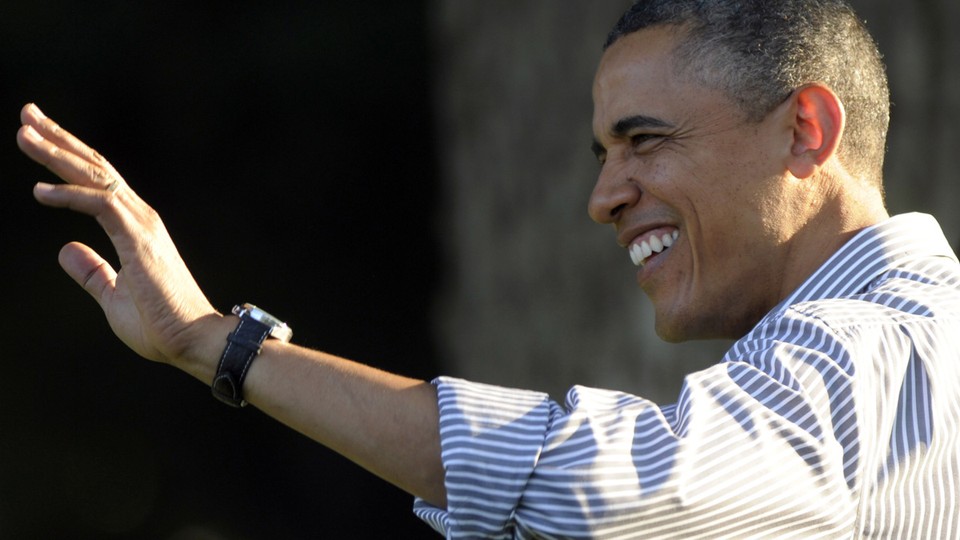 As Congress returns from its Independence Day recess, President Obama on Monday will call for a one-year extension of Bush-era tax cuts for Americans making less than $250,000 a year, the New York Times reports.
The president will announce his new policy initiative from the East Room at 11:50 a.m., the White House announced, in an attempt to bring tax fairness to the forefront in the wake of disappointing jobs numbers last week.
The House is already set to vote on extending all Bush tax cuts later this month, which Republicans are expected to pass. This new call sets the stage for what is likely to be a battle in coming weeks. Democratic leaders, like House Minority Leader Nancy Pelosi, D-Calif., and Sen. Chuck Schumer, D-N.Y., previously said they supported extending the tax cuts for those making less than $1 million, putting them at odds with Obama.
Absent Congressional action, the tax cuts will expire on Jan. 1.
Republicans on Monday criticized the president for this latest move, saying that tax cuts for the wealthy create jobs.
"The United States is in a global battle for capital and for labor, yet we have the highest corporate tax rate in the world," former Mississippi Gov. Haley Barbour said on MSNBC's Morning Joe.
Andrea Saul, a Romney campaign spokeswoman, said in a statement that raising taxes is the last thing to do in this economy.
"President Obama's response to even more bad economic news is a massive tax increase," she said. "It just proves again that the President doesn't have a clue how to get America working again and help the middle class. The president's latest bad idea is to raise taxes on families, job creators, and small businesses."
Of the tax revenue, he said, "It's going to go to the government instead of going for more employees, higher wages, and for expanding the economy. That's pretty simple."
Obama campaign advisor Robert Gibbs said on Sunday that the president is "100 percent committed" to vetoing any bill that would extend all Bush-era cuts. On Monday, he defended the new move by Obama.
"I think it's going to have a decent impact on the economy," Gibbs said on MSNBC's Morning Joe. "There are tax cuts that have never quite honestly worked in creating jobs. They've run up our debts and deficits, and millionaires and billionaires aren't a tax cut away from lots of jobs in this economy."