Looking at Washington's Influential Women Through a Lens of Diversity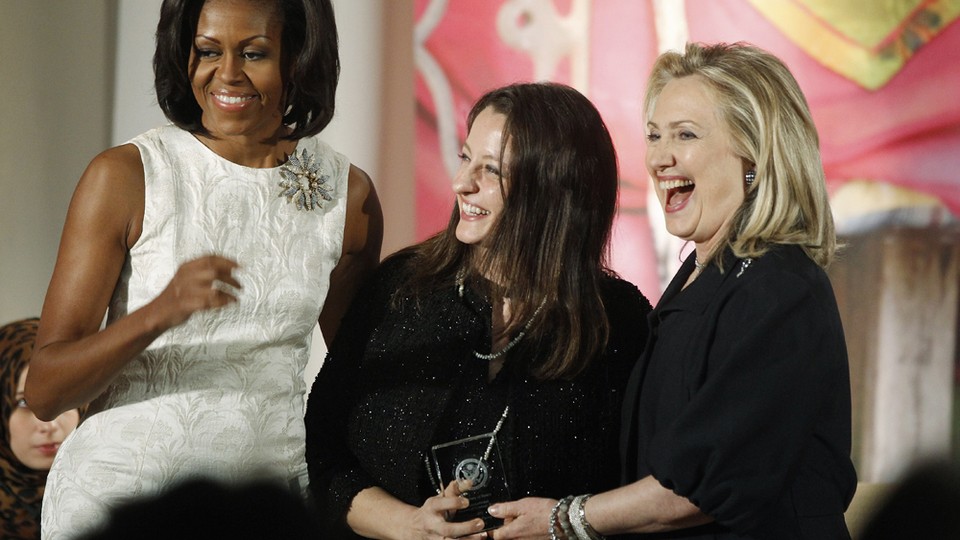 The number of women running for congressional seats is at a record high, but women still make up only 17 percent of Congress. The number of female minorities is even smaller: In the 112th Congress, just 13 women are black, seven are Hispanic, and three are Asian-American.
Nearly three-fourths of female professionals surveyed in a recent poll say they believe men have more opportunities to get ahead than women. But even with such disparities, women are rising in the ranks, and not just in the hallowed halls of the Capitol.
National Journal set out to find Washington's 25 most influential women and to share what makes them tick. From Secretary of State Hillary Rodham Clinton to Center of American Progress President Neera Tanden to Susan Molinari, Google's director of public policy and government affairs, Washington's women are in every sector.
In the spirit of The Next America, we focus on those women boasting a diverse history. From Service Employees International Union President Mary Kay Henry, who is openly gay, to Rep. Ileana Ros-Lehtinen, R-Fla., who was the first Hispanic woman to serve in Congress, these women bear a rich history adding to the power and perspective that women bring to the table.
But it's not always easy--and the fight for equality isn't over.
Sixty percent of the 717 professional women surveyed by NJ said that it's harder for women to attain leadership positions in their line of work. And an overwhelming 86 percent said that it would be more difficult for a woman to be elected president than a man, even with similar qualifications.
Overall, the argument is the same: There are, indeed, more opportunities for women, and they are more prevalent in the Washington workplace. But the "old boys' club" mentality is still there, lingering in the inner circles that women have difficulty entering.
"In Congress and the federal government, women are moving up and getting a higher share of the federal jobs. It's a continuing problem to still get in there on equal footing," according to Heidi Hartmann, a George Washington University professor, in this week's National Journal magazine cover story.
Family is often cited as the biggest factor, and even recent women graduates worry over how to balance work and family.
"There are huge disparities in how women with children fare versus men with children. There is a level of discrimination in caregiving roles that affects women's ability to move up the career ladder," said Debra Ness, president of the National Partnership for Women and Families, in the same cover story.
But it also often comes down to choice, many say.
It is also true that Washington has become more receptive to women. Research has shown time and again that women are key for creating healthy, thriving cultures in both politics and the business sector.
The majority of professional women surveyed by NJ believed that their talents would allow them to advance in their careers. More than 50 percent also felt Washington was ahead of the nation with regard to opportunities for them.
"If you believe in yourself and your capabilities, then gender should have nothing to do with it," former Rep. Susan Molinari, R-N.Y., told National Journal.