Come Independence Day, thousands of immigrants will officially become American citizens. Last year, 24,000 became naturalized in ceremonies from June 24 through July 4, according to the U.S. Citizenship and Immigration Services. Aside from cities from sea to shining sea, citizenship will be bestowed upon members of the military serving in Tegucigalpa, Honduras, and Kabul, Afghanistan. In years past, hundreds of immigrants have proudly taken the oath to pledge allegiance to the flag, as this gallery shows.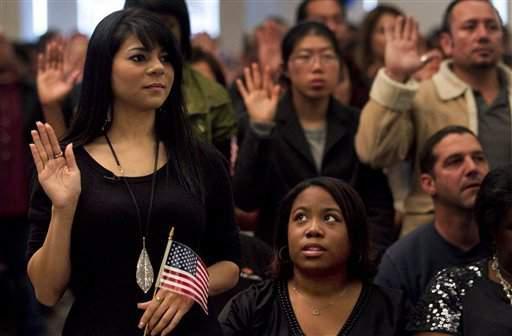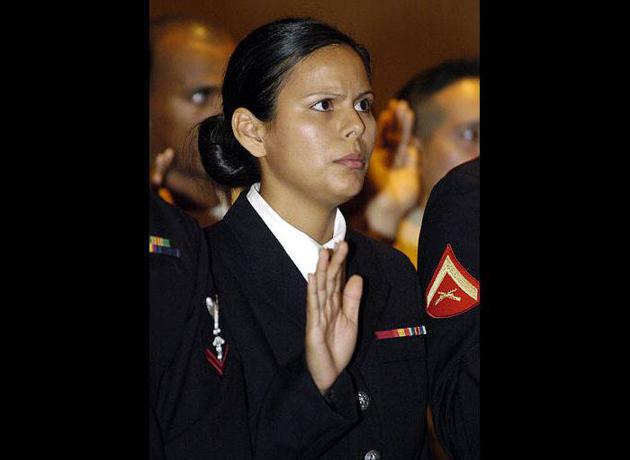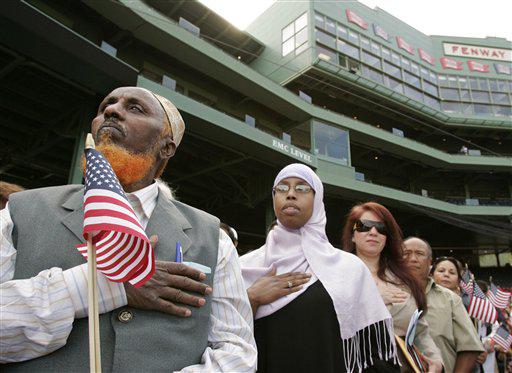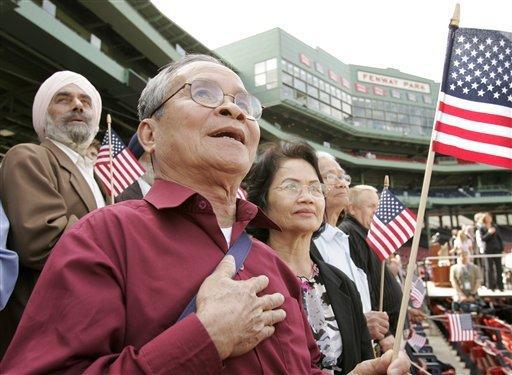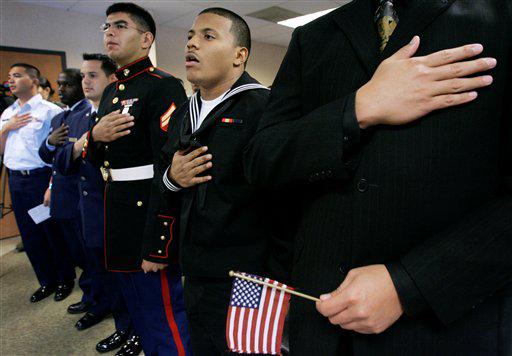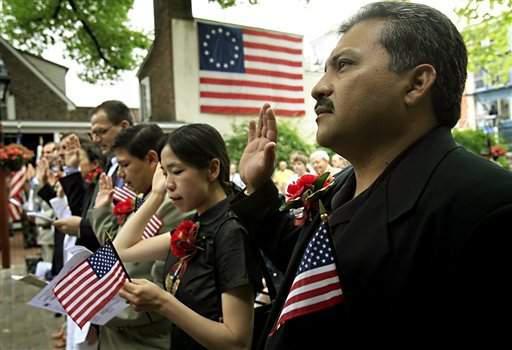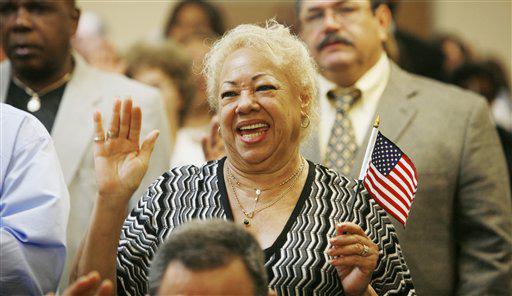 This article is part of our Next America: Communities project, which is supported by a grant from Emerson Collective.
We want to hear what you think about this article. Submit a letter to the editor or write to letters@theatlantic.com.