Former Latino Governor of Arizona, 96, Detained by Border Patrol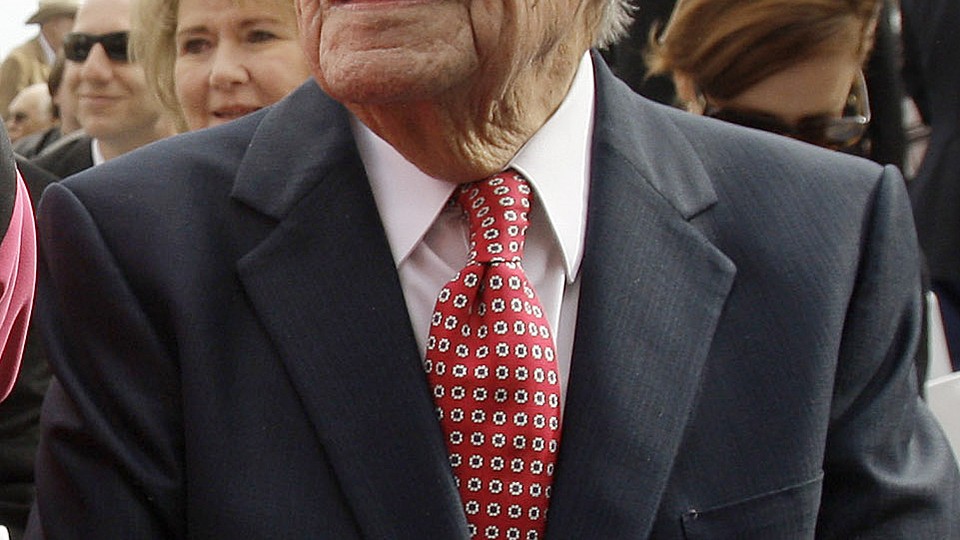 Former Arizona Gov. Raul Hector Castro, 96, was stopped and detained by the Border Patrol on June 12 after residual radiation from a medical treatment he had the previous day triggered a security system. Castro, who is the only Latino to have served as Arizona governor, was told he had appeared as a nuclear threat.
Anne Doan, who was driving Castro to his 96th birthday celebration in Tucson, said that a Border Patrol agent told Castro, who was wearing a suit, to get out of the car and wait under a tent. The weather that day reached the triple digits.
The agent told Castro a solution he was given for the medical treatment could have triggered the alarm, Doan said.
"I was embarrassed as I watched the governor being needlessly treated like a nuclear threat, especially because they knew he had just had a treatment at Tucson Heart Hospital the day before," Doan wrote in the Nogales International. "I felt he was being disrespected as a senior citizen, much less the amazing statesman that he is."
Castro was born in Sonora, Mexico, and became a naturalized U.S. citizen in 1939, according to the National Governors Association. He served with the U.S. Foreign Service in the 1940s, and was a judge of Pima County Superior Court from 1959 to 1964.
He was an ambassador to Bolivia, El Salvador, and Argentina under two presidents.
"When they asked the governor to stand under the tent, I asked if he could remain seated in the air-conditioned car because it might be too hot for him. The agents said he could not, and that they had a fan under the tent," Doan write in a letter to the editor.
Doan, hoping to clear up any misunderstandings, told the Border Patrol agent that Castro was a former governor of the state and ambassador.
"At that point, I was begging them to leave him alone," Doan said. "I was helpless and overwhelmed by the incident. I felt the agents had no regard for the governor's background or age or physical condition."