DNC Announces Platform Committee Members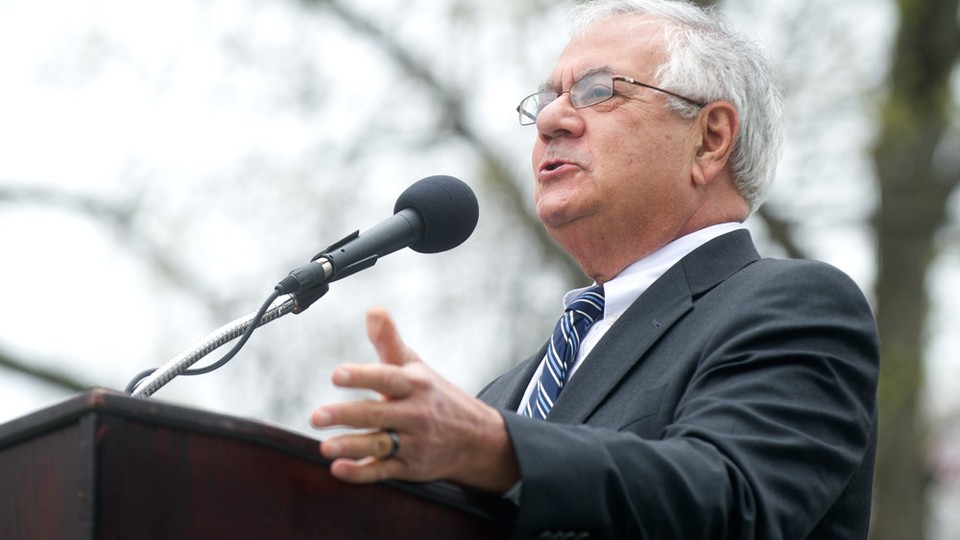 The Democratic National Committee announced the members of two panels tasked with putting together the party's platform for the next four years, including Rep. Barney Frank, D-Mass., and Newark Mayor Cory Booker.
Chaired by former Ohio Gov. Ted Strickland, the Platform Drafting Committee will meet in full July 27-29 in Minneapolis, where members of the public can pitch their suggestions to the panel. The DNC has launched a website to receive entries until July 20.
The group of 15 includes Frank and former Reps. Tony Coehlo, D-Calif., and Robert Wexler, D-Fla. Massachusetts Gov. Deval Patrick is serving as a nonvoting member of the committee.
The full committee will then meeting August 10-12 in Detroit, where members will vote on a platform to present to convention delegates in Charlotte, N.C., come September. Booker will chair this committee in part.
The convention's rules committee, which meets the weekend before the Sept. 3 convention, will be chaired in part by Maryland Gov. Martin O'Malley.
In May, Senate Majority Leader Harry Reid, D-Nev., said that the legalization of gay marriage likely would be on the party platform.