Big donors are a big threat to American democracy. Why we need campaign finance reform.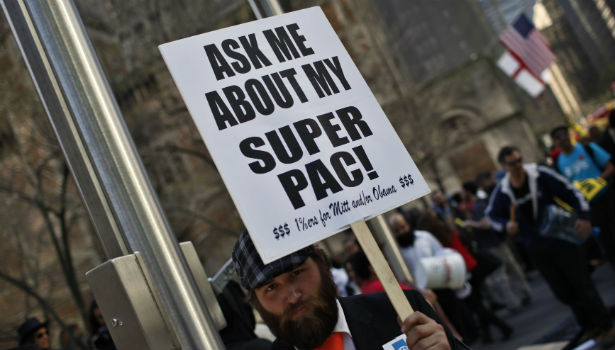 Reuters
Here's what we must come to see: America has lost the capacity to govern. On a wide range of critical issues -- from global warming to tax reform, from effective financial regulation to real health-care change, from the deficit to defense spending -- we have lost the capacity to do anything other than suffer through a miserable status quo. If there is a ship of state, its rudder has been lost. We are drifting. We can't change course. And eventually, and with absolute certainty, in waters such as these, a drifting ship will sink.
The cause of this drift is clear, and it is not "polarization." Polarization -- of the political class at least -- is real. In Congress, it is worse than at any time since the Civil War.
But polarization is just a symptom of a more fundamental disease. It is fueled by this more fundamental disease. But it is this disease we must understand -- and cure -- if we're ever to restore this Republic.
Solving the nation's most entrenched problems
See full coverage
That disease is just this: because of the way we fund the campaigns that determine our elections, we give the tiniest fraction of America the power to veto any meaningful policy change. Not just change on the left but also change on the right. Because of the structure of influence that we have allowed to develop, the tiniest fraction of the one percent have the effective power to block reform desired by the 99-plus percent.