What Mitt Romney Will Say About the Health Care Ruling
Unlike Obama, the GOP candidate has an appealingly simple argument: No matter what the court says, Obamacare was a waste of time.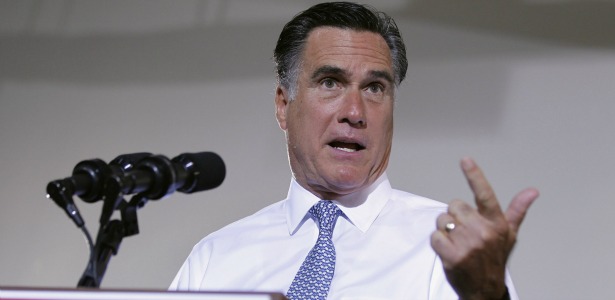 Reuters
STERLING, Virginia -- Mitt Romney has started campaigning on the Supreme Court's health care decision, no matter what that decision turns out to be. His message: The Affordable Care Act was a waste of time.
Here's how he put it in a campaign stop in Sterling, in Northern Virginia's Loudon County, on Wednesday:
We'll all be waiting to see how the court will decide. One thing we already know, however, we already know it's bad policy that's got to go. And so if the court upholds it, if they say, 'Look, it passes the Constitution,' it still is bad policy, and that'll mean if I'm elected, I'm going to repeal it and replace it. If on the other hand the court strikes it down, they'll be doing some of my work for me.... The president is in a tight spot because he hasn't done what he said he'd do. He said he would turn the economy around. He said that was his No. 1 priority.... His policies were not focused on creating jobs, they were focused on implementing his liberal agenda. There's nothing wrong with people having an agenda, but when the country's in crisis, you have a moral responsibility to focus on helping people come out of that crisis. So it's not just bad policy, it was a moral failure to put forth a piece of legislation that wouldn't help Americans get back to work and to focus the energy of the White House on Obamacare.
Romney will be in Washington when the verdict comes down Thursday morning, and is likely to address it in person, campaign sources say. But whatever the court does, he'll probably offer some version of this talking point: Obama wasted a major part of his first term pursuing health-care reform when he should have been fixing the economy instead.
It's a rather clever argument on his part: clean, simple, not bogged down in legal technicalities. And it applies no matter what ruling the court hands down. Obama, on the other hand, doesn't have the luxury of a one-size-fits-all argument; his response is entirely dependent on which way the court goes.