A guide to owning your controversy.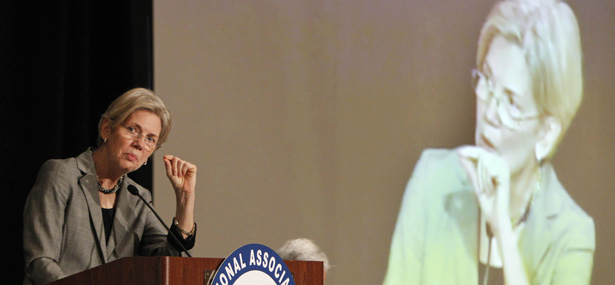 AP Images
Now that Elizabeth Warren appears ready to set the record straight about her purported Native American ancestry (a Boston Globe columnist said she telephoned a "ready to talk"), here's my advice for what she should say:
Like many Americans, I grew up believing my family's stories about our heritage. Growing up in Oklahoma, surrounded by the proud and complicated history of the Cherokee, being told my mother was part Native American was never an implausible story. And, as a young girl, I believed it as much as I believed in my parents' love for me. Now, thanks to the unimaginable scrutiny of seeking political office, doubts have been raised about these stories -- central family narratives I never had any reason to question. I can tell you that I certainly plan to look into it further and find the truth so that I and my children can fully know our history.
But there's also another story we should be talking about, too -- one in which my political opponent is attempting to distract voters and my campaign from the serious issues at stake in this election by dividing the electorate.
The reality is that many in our society who work just as hard and have just as much potential don't have the same opportunities as others. As the daughter of a janitor, born less than a quarter century after woman won the right to vote in America, I understand how our economy and politics have been rigged to make it easier for the rich to keep getting richer while the rest of us are often set up to fail. And while it's hard for all poor and working class people to thrive in America today, residual bias and discrimination continue to erect extra barriers for people of color.