Waxman Laments 'Anti-Environmental' House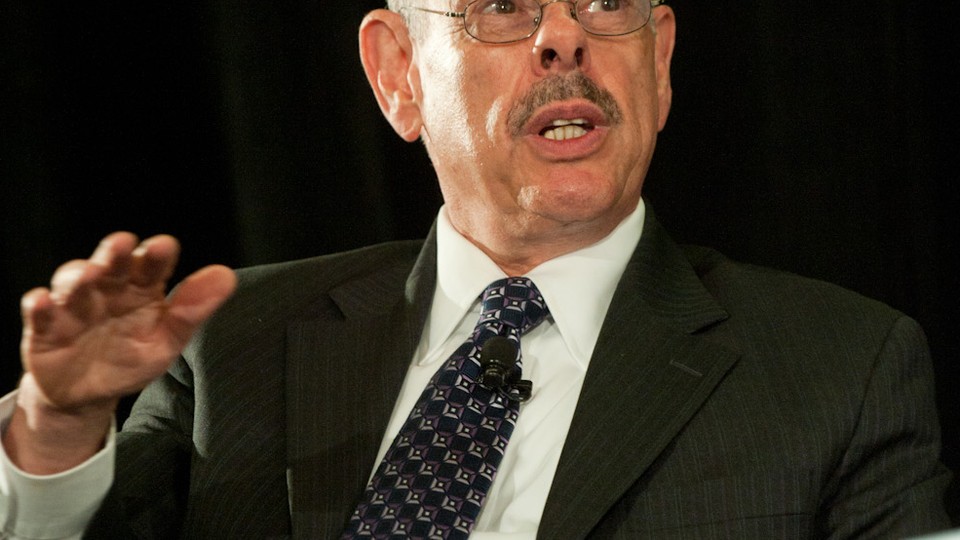 House Energy and Commerce Committee ranking member Henry Waxman, D-Calif., said on Wednesday that he has never seen clean-air issues as politicized as they are today, arguing that GOP lawmakers are acting as if the 2010 election that flipped the House is still underway.
"We've had controversies around the edges [in the past], not about whether we ought to have the Clean Air Act," Waxman said of the nearly 30 years he has been involved with these issues. "Now we have an absolute frontal assault on the whole idea of the Clean Air Act, and every Republican has fallen into line. It's as if the campaign never ended in 2010," he said at a National Journal debate on clean-air regulations.
In his opening remarks, Waxman recounted that in his many years as a lawmaker, he has seen environmental protection as one of the more bipartisan issues in Congress, and he lamented that these days, "this bipartisanship has broken down."
"The House of Representatives has become the most anti-environmental House in the history of our nation," voting more than 200 times to target environmental laws, Waxman said. "Republicans have decided that it's to their advantage to complain about regulations, to complain about the EPA," he said. "I suppose they market-tested it and they got a good result," he added, referring to the 2010 election that brought a Republican majority to the House.
Much of the legislation targeting the Clean Air Act and environmental protection has been political grandstanding that will never actually see the light of day, given the opposition of a Democratic-controlled Senate and President Obama, the veteran lawmaker said.
"For the last year and half, I've been sustained by the knowledge that all this crap that's passed in the House is not becoming law," he said, but he warned that the coming election could have real consequences.
"Recognize that with a switch in the presidency or the Senate "¦ if the Republicans have control, things will happen," he said.
Waxman did throw out an olive branch, though. "It is my hope — and belief — that the environmental record of this Congress will prove to be an aberration," he said, adding that he is willing to work with his colleagues on the other side of the aisle to come up with a means of reducing carbon emissions.