Top Paul Ryan Aide Jumps to the Romney Campaign
The move signals a further embrace of the GOP fiscal guru's budget and fuels speculation that he could Romney's running mate.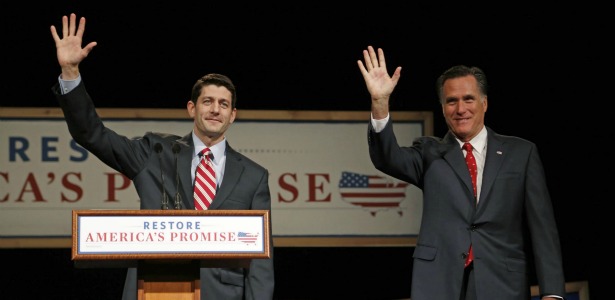 The top policy aide to House Budget Committee Chairman Paul Ryan has joined Mitt Romney's presidential campaign, in an indication of Romney's embrace of Ryan's legislative proposals.
House Budget Committee Policy Director Jonathan Burks has left his post to become deputy policy director for the Romney campaign, according to Burks and Republican aides. The hire highlights Romney's relationship with Ryan and embrace of the Wisconsin Republican's proposals to slash domestic spending and overhaul Medicare by allowing beneficiaries to eventually purchase private coverage. It could also fuel speculation about the likelihood of Romney picking Ryan as his vice presidential nominee.
Romney has edged closer to Ryan's plans even as President Obama and congressional Democrats make it clear that their own opposition to Ryan's Medicare proposals will be a top campaign theme. On ABC's This Week with George Stephanopoulos on Sunday, Romney campaign adviser Eric Fehrnstrom said the candidate "is for" the Ryan budget. "He believes it goes in the right direction," Fehrnstrom said. Romney's camp has also highlighted contacts between the former Massachusetts governor and Ryan.
Spokesmen for the Romney campaign and the Budget Committee declined to comment on Burks's move.