Tim Pawlenty Goes for the Vice President Slot, Again
Forget Marco Rubio. The former Minnesota governor, passed over in 2008, would be a strong addition to the Romney ticket.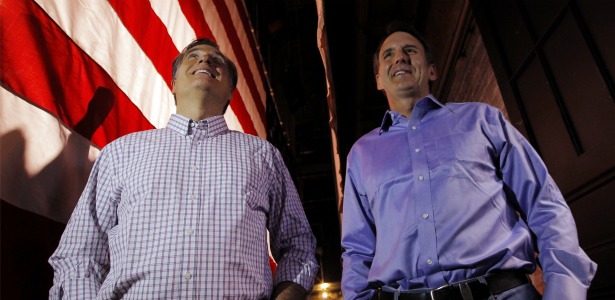 Tim Pawlenty could be forgiven for thinking his fellow Republicans don't give him the respect he deserves. He's a conservative former two-term governor of a big swing state, for Pete's sake, and yet he's endured some major humiliations.
John McCain spurned him in favor of novice Sarah Palin for the No. 2 spot on the national ticket in 2008. And Iowa activists flocked to two House members -- Texas Rep. Ron Paul and Pawlenty's fellow Minnesotan, Michele Bachmann -- at their over-hyped straw poll last summer. The third-place finish was crushing for Pawlenty, who had invested well over $1 million in hopes of catching fire and breaking into double-digits. He dropped out of the race the next day.
For a while Pawlenty denied any interest in the 2012 vice presidential slot. But he's now an energetic and highly visible co-chairman of Romney's campaign and coming into focus as a short-lister. And there are good reasons for that.
Pawlenty showed during his own candidacy that he knew how to rouse a crowd, and now he's doing it for Romney. He is doing it mainly by mounting spirited attacks on Obama - demonstrating he is willing and able to take on the traditional vice presidential role.
The former Minnesota governor also brings to the table an interesting and politically useful life story. He was the youngest of five kids, he was the first in his family to go to college, his father was a truck driver, and his mother died when he was 16. He has said the GOP can't be the party of "middle-aged white-guy CEOs" -- in other words, it can't be a party of all guys like Romney -- and promotes himself as a person who can comfortably drink a Miller High Life at a VFW hall with someone wearing a Carhartt jacket.
One of Pawlenty's worst moments in his campaign came a year ago when he coined the term "Obamneycare" to lump Romney's Massachusetts health plan with Obama's national one, but backed off that line of attack when a debate moderator invited him to discuss it. The failure of nerve raised questions about his toughness that haunted him right up to the day he quit the race two months later.
Those are questions that Pawlenty may be able to lay to rest with his aggressive performance on behalf of Romney. And it could be that Romney sees the debate incident in a different light than the many pundits who pronounced Pawlenty a wuss. Romney was, after all, Pawlenty's intended target, and Pawlenty spared him.