Senate to Vote on NRC Nominees Next Week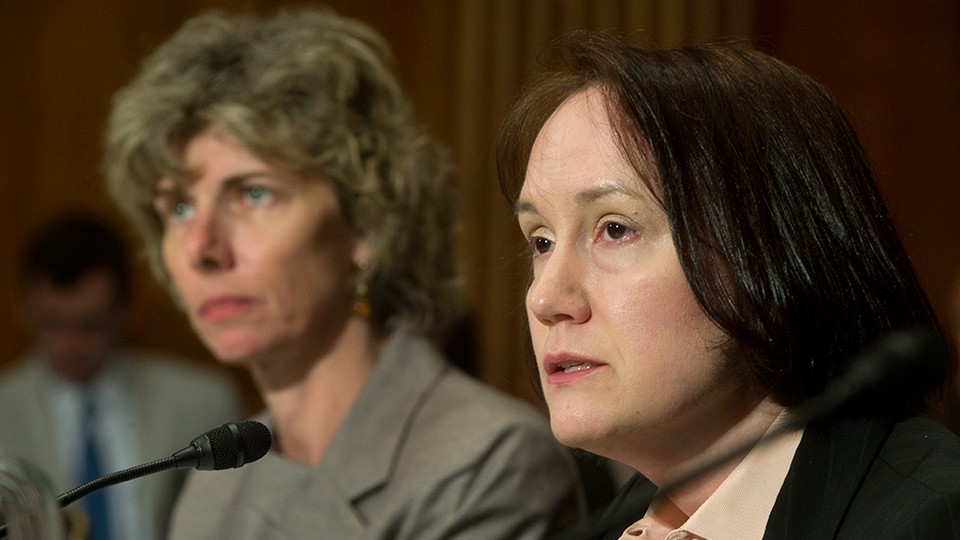 The Senate will vote at the end of next week on two nominees to the Nuclear Regulatory Commission: Allison Macfarlane to chair the embattled agancy and Kristine Svinicki for a new term after her current one expires on June 30.
An aide to Senate Majority Leader Harry Reid, D-Nev., said the NRC picks will be included in a bundle of nominees expected to come up for a vote late next week.
Both nominations are expected to  be swiftly approved, just as they were on Thursday afternoon by the Senate Environment and Public Works Committee.
The quiet end to the nomination process follows months of controversy related to NRC's management under current Chairman Gregory Jaczko, who announced last month that he would resign as soon as a successor is confirmed by the Senate. There also has been political squabbling about the renomination of Svinicki, a Republican who joined the other three commissioners in challenging Jaczko's leadership style late last year.
Senate Environment and Public Works Chairwoman Barbara Boxer, D-Calif., said after Thursday's "off-the-floor" confirmation votes by her panel that she was "pleased" that Macfarlane was approved by the committee, but she noted that she does not support a second term at the regulatory agency for Svinicki. "I do not believe that she has demonstrated the commitment to safety that the American people have a right to expect in this post-Fukushima era," Boxer said in a statement, referring to the disaster at a Japanese nuclear plant early last year.
On the other hand, the committee's ranking member, Sen. James Inhofe, R-Okla., praised Svinicki and expressed reservations about Macfarlane, a George Mason University professor. Inhofe said he was concerned about Macfarlane's "lack of management and nuclear-safety experience and her potential preconceived notions of spent-fuel disposal," but added that he was encouraged by Macfarlane's testimony before the committee at a joint confirmation hearing for the two NRC nominees last week.
In regard to Svinicki, Inhofe called for a Senate confirmation vote before her current term expires at the end of June. "I urge Senate leadership to do so as soon as possible to avoid a break in service of such a valuable member of the NRC," he said.