Picture of the Day: Joe Biden Dances the Horah
The vice president shows off his skills at his daughter's wedding.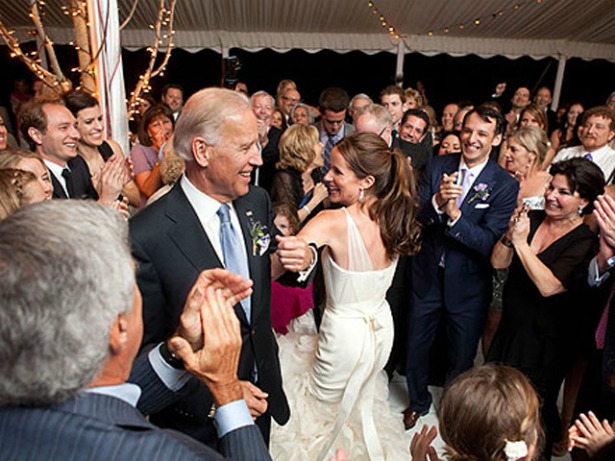 David Lienemann / White House
Barack Obama told a group of Conservative Jewish leaders last month that "he probably knows about Judaism more than any other president," according to Haaretz. But can he dance the horah like Joe Biden?
The vice president, who serves as the Obama Administration's ambassador to blue-collar whites, frequent train riders, muscle-car fanatics, and the gaffe-prone, seems to be looking to add the Jews to his portfolio. The White House released this photo of Biden, a Catholic, cutting a rug on the dance floor. His daughter Ashley was marrying Dr. Howard Krein. In classic fashion, their nuptials became public when Biden got out a little over his skis, blurting something out about his "future son-in-law."
In any case, mazel tov to the Biden and Krein clans!