Picture of the Day: Betty White Pets Bo at the White House
Two of the nation's sweethearts meet for a major summit in Washington.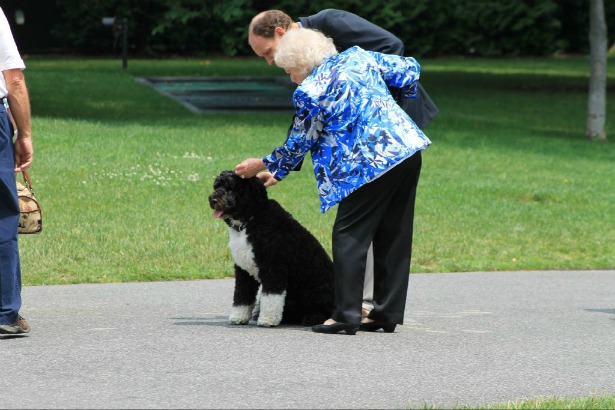 The headline pretty much says it all: The Golden Girls star was at the executive mansion today, where she met both the president and the first dog. As The Atlantic's Molly Ball points out, White and Bo have rather similar 'dos, don't they?
White, who at 91 years old was born during the Warren Harding Administration and first got married during FDR's final term in office, endorsed Obama for reelection last month. Since Ohio is a key swing state in the November election, the president can only hope that White can help him get hot in Cleveland.