Pew Report: 1.4 Million Immigrants Could be Affected by New Policy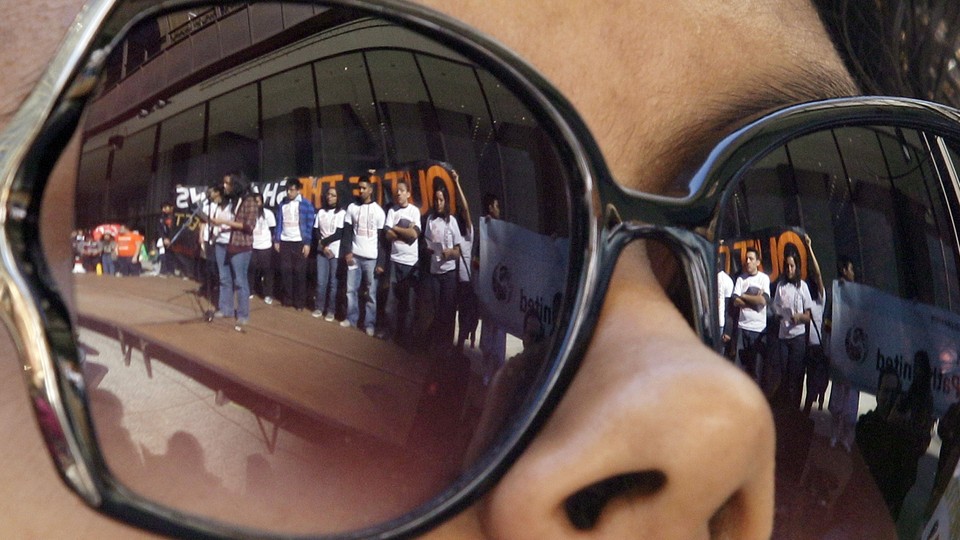 The changes in deportation policies for young undocumented immigrants announced by President Obama on Friday could affect up to 1.4 million children and young adults in the U.S., according to a report by the Pew Hispanic Center.
That's a stark difference from the 800,000 that the Department of Homeland Security estimated would be affected by the policy changes.
According to Pew's calculations, the 1.4 million figure comes from the combination of the 700,000 undocumented adults between the ages of 18 and 30 who arrived in the U.S. as children, but also the 700,000 additional schoolchildren under the age of 18.
Together, that makes up about 12 percent of the 11.2 million undocumented immigrants estimated to be in the U.S., Pew reports.
Last year, Pew conducted a survey that found immigrants, 59 percent to 27 percent, opposed Obama's deportation policies. Average annual deportations by the Obama administration were nearly a third higher than in George W. Bush's second term as president. Nearly 400,000 immigrants have been deported every year during the first two years of Obama's presidency.
About 12.9 percent, or 39.9 million people, in the U.S. are foreign-born, according to the 2010 American Community Survey. Of the foreign-born population, 43.7 percent are naturalized U.S. citizens.