Pascrell-Rothman Face-Off May Follow Pattern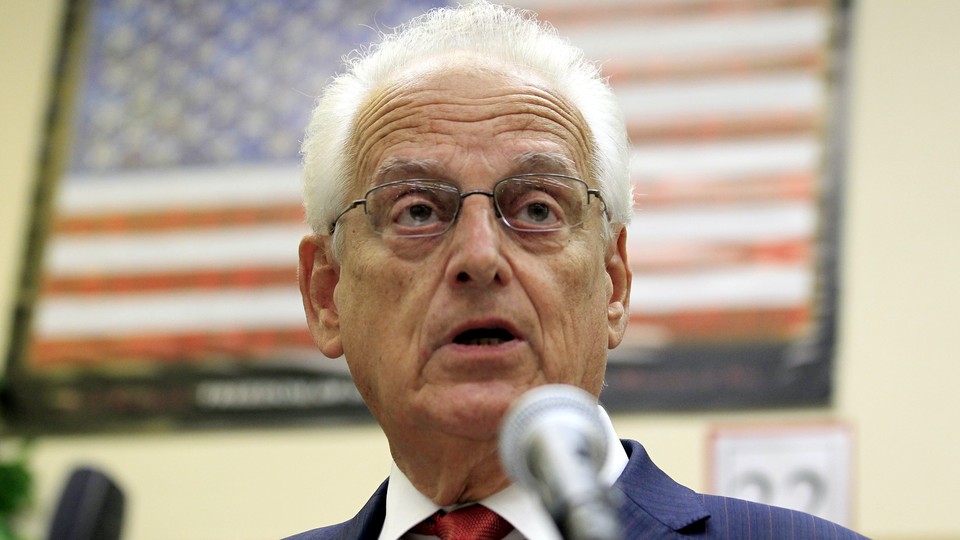 New Jersey's 9th Congressional District plays host to another hot member-versus-member House primary on Tuesday.
Reps. Bill Pascrell and Steven Rothman are facing off for a seat merged by redistricting. The race between the two Democrats and former friends has been notably bad-tempered, but the specifics of what they've said matters less than what the two candidates are trying to accomplish.
Each is trying to replicate a tried-and-true strategy from previous merged-seat primaries: Drive up turnout in the home base, and drive down the opponent's percentage of support on the other side of the district.
Pascrell calls Rothman a disloyal Democrat because he chose to run against in this primary instead of against a Republican incumbent, Rep. Scott Garrett, in a neighboring district. Rothman also claims the "real Democrat" mantle by criticizing Pascrell on some social issues and touting his earlier support of same-sex marriage and President Obama — Rothman was the only member of the New Jersey delegation to endorse Obama in the 2008 presidential primary.
The open question is whose strategy will be more effective at peeling off voters from the other's territory. That has been the key factor in close member-versus-member contests earlier this cycle. In Illinois's 16th District, Rep. Adam Kinzinger defeated fellow Republican Rep. Don Manzullo by having a stronger showing in his old district than Manzullo had in his. The same was true in Pennsylvania's 12th District, where Rep. Mark Critz bested fellow Democratic Rep. Jason Altmire.
Both Pascrell and Rothman have rolled out endorsements in the other's territory but are also focusing closer at home. Pascrell is paying particular attention to Paterson, his hometown in Passaic County, while Rothman has the Bergen County machine on his side in that section of the district. Again, that follows the pattern run by the winning campaigns in Illinois and Pennsylvania.
In Critz's Pennsylvania win, he boosted turnout in his section of the seat to more than 31 percent of Democratic primary voters, even though that part of the district had less than a quarter of the district's registered Democrats.
Neither Pascrell nor Rothman has quite the get-out-the-vote manpower that Critz — with his backing from unions — had at his disposal. But both campaigns have teams of volunteers canvassing their strongest neighborhoods to maximize the number of friendly voters who turn out at the polls. That's one reason why President Clinton's endorsement of Pascrell may carry more weight than Obama's tacit support for Rothman. Although Obama held a photo opportunity with Rothman at the White House on Friday, Clinton actually headlined a get-out-the-vote rally for Pascrell and fired up his supporters in Paterson.
Member-versus-member primaries have been regional affairs thus far and there is no reason to expect that to change on Tuesday night. The winner will consolidate his geographic base more than the other, and the loser will be left wondering what might have been if turnout operations had been better.