Obama Allows Holder to Assert Executive Privilege on Fast and Furious
The move comes as Congress was preparing to vote on whether to hold the attorney general in contempt.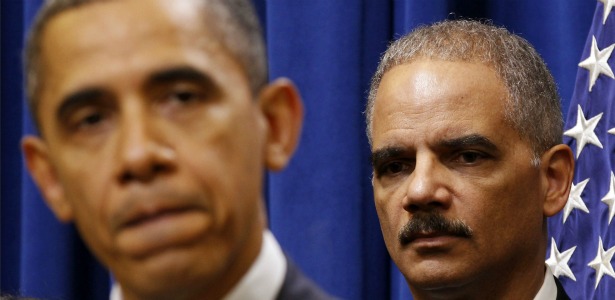 Reuters
President Obama has granted Attorney General Eric Holder permission to assert executive privilege to withhold documents related to the failed gun-running operation Fast and Furious, the Associated Press reports, just as the House of Representatives was getting ready to vote on holding Holder in contempt of Congress for not turing the documents over. The House Oversight Committee, led by Rep. Darrell Issa, has been investigating the ATF's 2009 operation Fast and Furious which let guns be trafficked into Mexico on purpose so they could be tracked. But the ATF lost track of most of the 1,700 guns that moved into the hands of drug cartels, and a border agent was killed by one of them. As Rolling Stone's Jillian Rayfield explains, the case has been of particular interest to conservatives, as some House Republicans claim the Obama administration did this on purpose to make the case for tougher gun laws. Issa's committee has subpoenaed thousands of documents related to the case, and Holder has not provided all of them.
Read the full story at
The Atlantic Wire.