Is Anybody Boring Enough to Be Mitt Romney's Running Mate?
As he makes his search for a vice presidential nominee, Romney has plenty of dynamic choices. But the GOP's brightest stars may be too big for the No. 2 slot.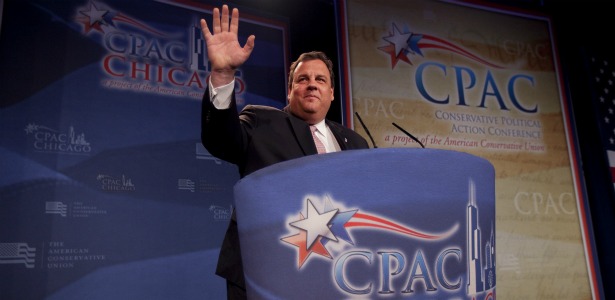 CPAC photo
ROSEMONT, Illinois -- The next major event in the 2012 presidential race will come when Mitt Romney selects a running mate. The effect could be seismic -- recall the way Sarah Palin's emergence briefly boosted John McCain's 2008 hopes, injecting his listless campaign with a sense of freshness and buzz before raising doubts about his penchant for rolling the dice. Or it could be subtle: While Joe Biden's foreign policy experience and ability to communicate with blue-collar voters are sometimes touted, few would argue his selection four years ago shook up the race, even if it did dash the final hopes of Hillary Clinton supporters.
Where things stand with Romney's thinking is anyone's guess; he has deputized a senior adviser, Beth Myers, to assess the field, and has otherwise been coy about his thinking on the process. A rising generation of Republican stars gives Romney a wide array of personalities to choose from. But there's one problem: Some of those rising stars may shine a little too bright, threatening to overshadow Romney in the process.
Take Chris Christie, for example. The blunt-talking, big-boned governor of New Jersey is beloved by GOP audiences. After seeing him speak at a regional conservative conference here, attendees were, by and large, blown away. But running mate? Most said they didn't see him that way.
"Christie is too much of a rock star," opined Sandra Steers, a 67-year-old retiree from the Chicago suburbs who attended Friday's regional Conservative Political Action Conference. "He strikes me as more of a first-place person than a number two. He's too dynamic. He would detract from Romney's style."
And so, despite the roaring cheers and rave reviews for Christie's keynote speech at CPAC Chicago -- which served as a cattle call of sorts for a handful of potential vice-presidential contenders from across the country -- he got just 14 percent of the vote in the vice-presidential straw poll of attendees. (That was good for second place out of 23, behind the 30 percent who picked Sen. Marco Rubio, who did not attend.)
The 2,000 activists who attended the conference seemed to share the notion that has hardened into Beltway conventional wisdom: For Romney's veep choice, boring is better.
Here are some more takeaways from Friday's conference, which also heard from Louisiana Gov. Bobby Jindal, Virginia Gov. Bob McDonnell, Sen. Rand Paul, Ohio Gov. John Kasich, and three of Romney's former rivals for the nomination -- Rick Santorum, Herman Cain and Michele Bachmann.
* Portman? Portman who? Sen. Rob Portman of Ohio has emerged as the odds-on veep favorite inside the Beltway, but with this crowd, he didn't register. He got just 2 percent of the straw poll vote, ranking 11th of the 23 choices offered. Of the dozen activists I spoke to, just one mentioned him. Still, that was a better showing than fellow rumored short-listers Tim Pawlenty and John Thune, who finished in the straw poll's unranked bottom 10 with less than 2 percent of the vote. Interestingly, though Wisconsin Gov. Scott Walker has emerged as a conservative hero with his recall election win last week, and was lauded in virtually every speech at CPAC, his heightened profile hasn't translated into a feeling he should be on Romney's ticket, either. Walker also got just 2 percent of the straw poll vote, finishing behind Portman in 13th place.
* Christie: Believe the hype. The New Jerseyan's speech was electrifying and showed why he has to be considered one of America's most talented political performers today. With gruff panache, Christie first demanded the teleprompters in front of the podium be removed, then regaled the crowd with the story of how he bullied the legislature and unions into submission in his state. It was funnier and more riveting than any account of a state budgeting process has any right to be, if highly self-serving. (Christie's summary of his first budget presentation to the legislature: "I fixed your problem, you can thank me later, have a nice day.") Christie also made a forceful case against the president's comment Friday that "the private sector is doing fine." Obama, Christie charged, is blaming the nation's mayors and governors for his own failure to create jobs, which ought to happen as a result of an expanding economy, "not hiring more people for government work."
* Jindal: Better than you think. Poor Bobby Jindal is still trying to live down his disastrous national debut in a widely mocked speech responding to an Obama address in 2009. But his speech in Chicago showed he can't be so easily dismissed, and was enough to power him to a fifth-place finish in the straw poll -- not bad for a lesser-known pol from far outside the Midwest. Jindal's speech was lively, funny and packed with sharply partisan red meat. Like Christie, he showed flair as a storyteller, recounting with slapstick verve his frustration at trying to deal with the Obama administration to clean up the oil spill on his state's shore.
* McDonnell: Just boring enough? The Virginian chose to ditch the podium and pace the stage as he spoke, which, combined with his Southern accent, gave him the mien of a televangelist. But rather than riling up the crowd, his speech had a laid-back vibe and failed to make a strong impression on attendees. McDonnell was also the only speaker to devote a major part of his remarks to shilling for Romney, praising at length the nominee's record and accomplishments; several other speakers, including Santorum and Paul, didn't even mention Romney. If the veepstakes are indeed to be a competition to be the most inoffensive possible choice, McDonnell ought to be in the running.
On a panel of conservative commentators at the conference, one, Fran Eaton of the Illinois Review, pined for a Palin-like vice presidential choice to rouse the base. "I like to get excited about a race," she said. "With Mitt Romney, 'He's not Barack Obama' is not the theme that gets people out to knock on doors."
But Eaton was in the minority, as the rest of the commentators agreed Romney should go for the dull option instead.
"Elections are about contrasts, and you have [in Obama] the TMZ president," said Dan Proft, a local radio host and onetime gubernatorial candidate. Romney's best bet, he said, would be "straightforward, mundane and noncontroversial."