Huntsman Joins a Washington Think Tank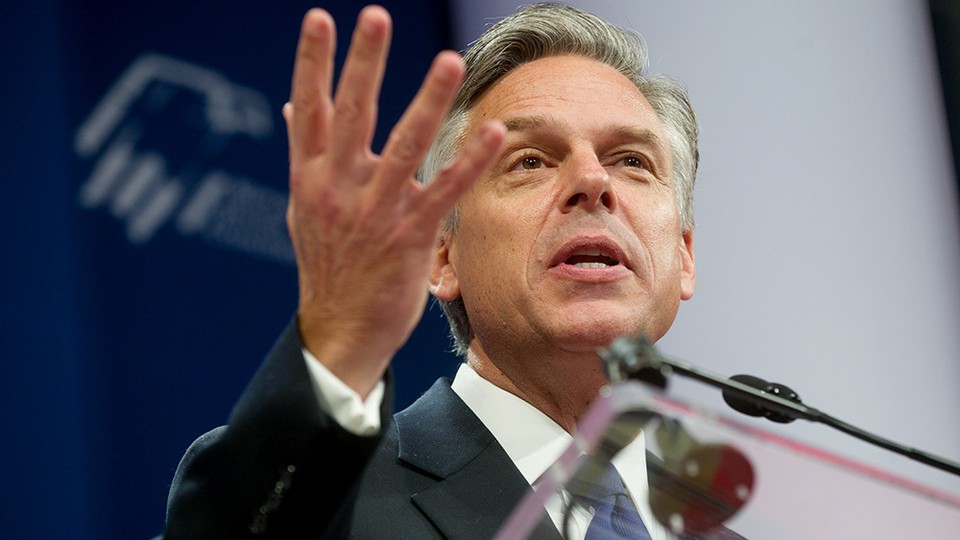 Former Republican presidential candidate Jon Huntsman is taking his knowledge of China and using it as the Brookings Institution's newest distinguished fellow, the Washington think tank announced on Wednesday.
In the role, the former Utah governor and U.S. ambassador to China will participate in events and research projects. He will remain in his current role as the chairman of the Huntsman Cancer Institute, a position he took after dropping out of the GOP nomination process in January.
"We are delighted that Governor Huntsman has agreed to join Brookings," Brookings President Strobe Talbott said in a statement. "As we try to address America's domestic and foreign policy challenges, Jon's extraordinary government service at home and abroad will be a great benefit to the Institution."
Huntsman made a few headlines after he bowed out of the race when he criticized former rival Mitt Romney's China policy, calling it "wrongheaded." This came despite endorsing the presumptive Republican nominee.