How Much Is Clinton's Endorsement Worth?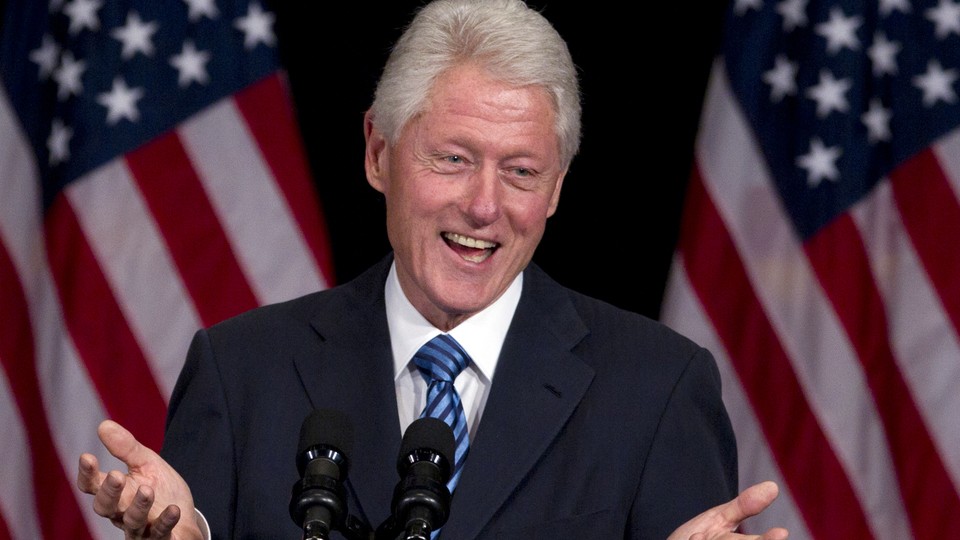 When Rep. Bill Pascrell won his member-versus-member primary on Tuesday night over Rep. Steven Rothman in New Jersey's 9th Congressional District, he became the second Democratic incumbent in a row to win such a race with backing from Bill Clinton. In April in Pennsylvania, Rep. Mark Critz took down Rep. Jason Altmire in their 12th District Democratic primary.
But if Clinton's endorsement was so powerful, former Albuquerque Mayor Marty Chavez would be celebrating a Democratic primary win of his own in New Mexico's 1st District, and Rep. Silvestre Reyes of Texas would still be looking forward to his ninth term in Congress. In reality, Chavez finished a distant third in a field of three, and Reyes lost his renomination race to a youthful Democratic challenger.
Clinton's endorsement obviously isn't everything, but it's not nothing, either: Few Democrats can energize a crowd like he does, and his name remains a signal for low-information primary voters. Yet the biggest effect of Clinton's endorsements this cycle has been to create media hype about his own influence. That's not so unusual — media coverage is the biggest effect of most endorsements.
Pascrell's big victory sparked enthusiastic appraisals of Clinton's king-making abilities before Rothman had even conceded the race, especially because the 9th District supplied an easy comparison with President Obama, the current leader of the Democratic Party. Rothman was the only member of New Jersey's congressional delegation to support Obama in the 2008 Democratic primaries, and the president returned the favor by backing Rothman this year.
Clinton has been active in Democratic primaries in 2012, endorsing a raft of candidates who themselves backed Hillary Rodham Clinton for president in 2008, and Obama has likewise shown support for troubled incumbents who had supported him in the past. But Clinton's and Obama's activity in New Jersey became the element of the primary noted most by the national media. When Pascrell won, multiple outlets proclaimed victory for the "Clinton-backed" candidate.
Although endorsements are great fun to follow, the more important factor in determining the winner is a powerful ground game. Pascrell started his primary at a geographic disadvantage: Fifty-four percent of 9th District residents came from Rothman's old seat, compared with just 43 percent from Pascrell's. But voters from Passaic County, Pascrell's base, made up nearly 55 percent of the Democratic primary electorate, and nine-tenths of them voted for Pascrell.
Clinton's weekend get-out-the-vote rally with Pascrell certainly didn't hurt, but in the end, the ex-president was in the Garden State for just a few hours, speaking to citizens already energized enough to turn out for a campaign rally. The time and money that Pascrell's campaign put into identifying, canvassing, and turning out his voters was a far more powerful force than Clinton's imprimatur.
The same goes for Critz in Pennsylvania's 12th District. Critz and his union allies boosted turnout in his section of the district far beyond its share of the districtwide population. The counties in the district's eastern section, near Johnstown, contained less than 24 percent of the district's registered Democrats. But on primary day, more than 31 percent of the Democrats who voted were from Cambria and Somerset counties. Although the Critz campaign and its friends used Clinton's support to rally voters, Altmire's voting history — which overlapped too closely with Republicans on a number of issues, including health care reform — was far more important to the campaign against him than Clinton's endorsement.
On the flip side, Clinton made a trip to El Paso, Texas, in support of Reyes that was very similar to his recent pro-Pascrell stop in New Jersey. The difference: Reyes didn't run a great campaign, while Democratic nominee Beto O'Rourke personally introduced himself to thousands of voters during an energetic primary run that included some high-tech voter targeting. And Chavez, in New Mexico, couldn't survive sustained attacks on his record and character when he was a front-runner months ago.
Ultimately, a gold-plated endorsement like Clinton's is a great driver of media attention. But it's a complement, not a substitute, for the things that really make an effective primary campaign.