It's not just unemployment. All the downsizing and devaluation folks have been through is profoundly affecting the national mood -- and our politics.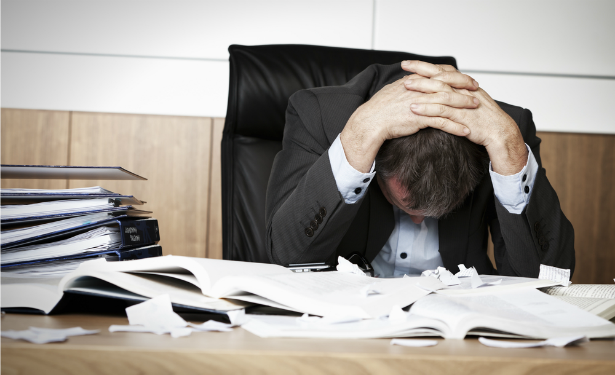 Maybe if you filed your expenses more regularly that would help?(Shutterstock)
The New York Post recently ran a story on the suicide of former Lehman Brothers "star" Charles Hopper, which the paper said provides "a glimpse of the terrible legacy that lingers on, even among the wealthy, years after the economic crash." He went from earning seven figures a year to earning $150,000 a year -- what most people still consider a very good salary, but a major downsizing for him -- after two years unable to find work, only to lose his new post and, most recently, have another job fall through. He was underwater on his house, having borrowed against it during the boom, and started having marital problems during the long period in which he wasn't working. In May, he hung himself. "He was under tremendous financial pressure, and he felt aged out of his industry," his wife told the paper.
Suicides in the financial sector stand out because they're seared into national memory as iconic of the great crash of 1929, after which the national suicide rate jumped from 13.5 per 100,000 to 18.9 per 100,000 in a year. We haven't seen anything like that this time around, and the fact that the very wealthy have done so very well for themselves during the past few decades has led to the Occupy movement's drive against the 1 percent, rather than any kind of public sympathy for those who've been forced into the 5 percent, or from the 5 percent to the 10 percent, or even from the 25 percent to the 35 percent.