Commerce Secretary Suffered Seizure in Car Accidents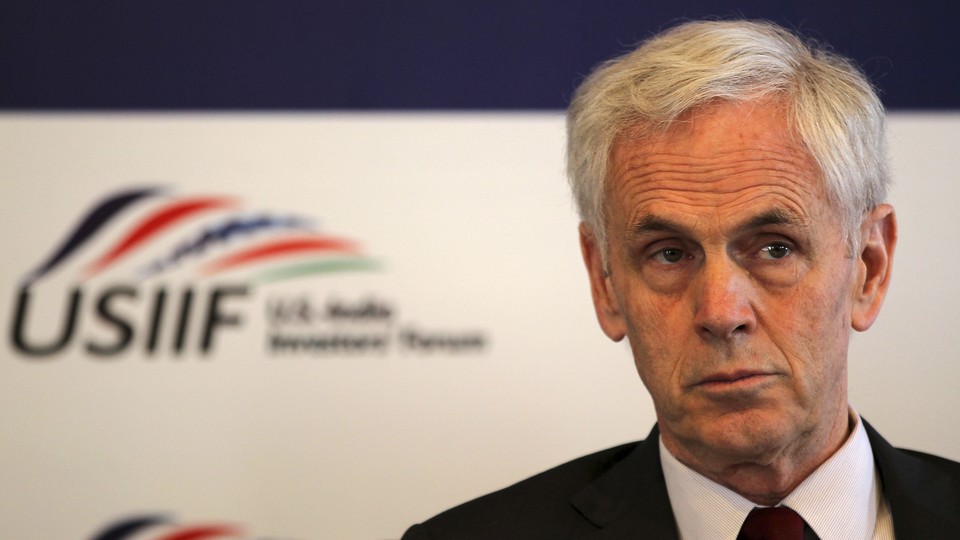 Secretary of Commerce John Bryson suffered a seizure over the weekend that may have caused a hit-and-run incident, a spokeswoman said on Monday.
Jennifer Friedman, director of Public Affairs at the Commerce Department, said: "Secretary Bryson was involved in a traffic accident in Los Angeles over the weekend. He suffered a seizure. He was taken to the hospital for examination and remained overnight for observation. He was released and has returned to Washington. The investigation is ongoing. Secretary Bryson has no public events scheduled for today."
A Commerce official said Bryson was on personal time with no security detail, and was given medication to treat the seizure.
President Obama's chief of staff, Jack Lew, spoke with Bryson on Monday, White House spokesman Jay Carney said. "We're obviously concerned about the incident, concerned about Secretary Bryson's health-related issues that played a role in this incident," Carney said.
CNN reported that Bryson was cited in a hit-and-run felony in Southern California this weekend, causing two car accidents within minutes of each other before being found unconscious by authorities.
On Saturday, Bryson rear-ended his Lexus into a car waiting at a railroad crossing in San Gabriel. After talking with the three passengers, some of whom were later treated for minor injuries, he drove away, hitting the same car again. After leaving the scene, he hit a second car in the neighboring city of Rosemead.
Alcohol screenings came up negative, CNN said.