Aspen Ideas 2012: Revolution and Introspection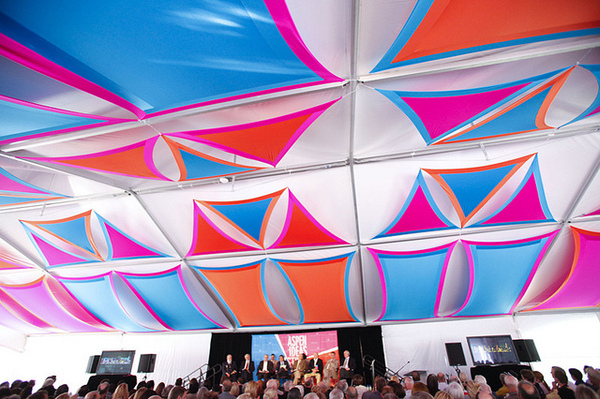 Chrystia Freeland, the sassy smart, globe-trotting provocateur and editor of ThomsonReuters Digital, helped open the 2012 Aspen Ideas Festival yesterday evening by pushing back against Walter Isaacson's characterization of the American idea.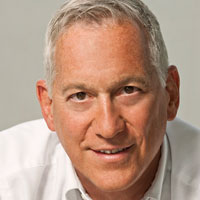 Isaacson spoke of America being a hotbed of ideas and values that rub and push against each other, ultimately producing a balance and harmony among divergent interests.  Freeland pushed back, saying "that's Canada -- not America."
"America," Freeland argued, "is the place of revolutions."
Freeland expanded on this theme in the two minutes that she was allowed to speak at the Aspen Ideas opener to offer her "big idea" that we are now in the era of "leaderless revolutions."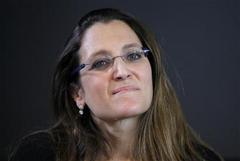 She said that in the past, those who rose up against tyranny had to place bets on who and how many might protest and go to the streets.  She said, "if a hundred people went out, they ended up in prison.  If a million show up, the leader goes to jail."  Today, she said, technology allows protestors and organizers of revolutions to scale up and communicate across networks of networks. Leaders
per se
aren't needed in this densely communications enmeshed world, but there will be many revolutions as individuals garner power from those who have tried to corner and monopolize power.
Freeland and fourteen others offered two minute snippets of ideas, provocations, and just simple assertions before two thousand festival goers who will spend the next week at an annual cornucopia of seminars co-organized by the Aspen Institute and The Atlantic.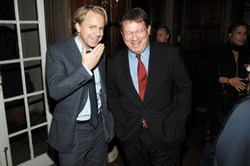 Atlantic
national correspondent
Jeffrey Goldberg
, who often writes about dark stuff like the ticking clock of an Israeli strike against Iran, said that there is too much self-seriousness in our policy discussions and proceeded to bust the room into laughter with a stream of hilarious vignettes and commentary.  Because of the buzz everywhere about
The Atlantic
's cover story, "
Why Women Still Can't Have it Al
l," Goldberg introduced himself as
Anne-Marie Slaughter
.  He then introduced himself as the Festival's director
Kitty Boone
, and then seemed apologetic for revealing that he was only Jeffrey Goldberg.  He said "the joke" is under appreciated and needs revival.  Those who know him should ask about the "CIA-trained speaking beagle".
Back to the serious side, Marketplace's Kai Ryssdal argued that America had forgotten that it was a place forged by risk-taking and change and that it needed to rediscover and deploy that heritage of growth through instability.  Atlantic national correspondent James Fallows argued that if US Senators wanted to continue undermining progress and legislative activity through the filibuster, then there should be 41 bodies on the floor of the Senate the entire time of the filibuster.  In other words, if Senators felt strongly about stopping legislative machinery, then they needed to put their back and time into it.  Fallows calls it the "41 Body Rule".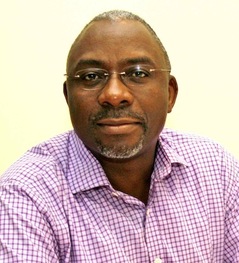 Atlantic tech guru
Alexis Madrigal
offered the provocative view that humans would soon be able to
program themselves
-- their choices about diet, fun, information, tasks -- with technologies and sensors embedded in everything they do.  Filmmaker
Louie Psihoyos
said that the world is approaching a massive ecological tipping point disaster, stating that plankton are disappearing at a rate of 1% a year -- and when the plankton are gone, we are dead, along with a lot of other life on the planet.  Nigerian Pulitzer Prize-winning journalist
Dele Olojede
decided to challenge political correctness about universal suffrage in developing countries -- arguing along Hamiltonian lines that uninformed political decisions and votes are dangerous and a threat to genuine democracy.  He fears mob rule in Africa that is held in place by voters who know nothing and whose stakes in healthy civil society are weak.
The Festival, which I'll be covering along with a team of other Atlantic writers this week, offers a rich array of programming along big concept 'tracks'.  Those offered include:
WORLD AFFAIRS:  Democracy on Trial
THE ECONOMY:  Is the Crisis Permanent?
OUR PLANET:  Seven Billion and Counting
ARTS AND CULTURE:  Art Matters
AMERICA 2012
WHAT WE BELIEVE AND WHY: An Exploration of Values
SPORTS:  Taken Seriously
RADICAL DISRUPTION:  The Transformative Power of Technology
WAR AND PEACE IN THE MODERN WORLD
THE CHILD:  Raising the 21st Century Child
FRONTIERS OF SCIENCE

There are a lot of wealthy folks here -- with time on their hands that they admirably want to deploy towards learning about major challenges in the world -- but there is considerable diversity here as well -- including high school students from challenging environments supported by the Bezos Scholars Program -- and numerous speakers, Aspen Ideas Fellows, and journalists who ethnically and economically broaden those in the halls further than America's 1%.
Notes from the Aspen Ideas Festival --
See full coverage
Yesterday, 9/11 and BP Oil Spill compensation czar Ken Feinberg talked about 'pricing life'.  This morning, I saw former ISAF Commander in Afghanistan General Stanley McChrystal jogging in the early hours.  (I gave him the runner's 'hey' but didn't get a nod back and wondered if he somehow knew i was pals with Michael Hastings.)  Last night, actress and culture activist Anna Deavere Smith chatted with me about the need to diversify the culture here -- surfers, maybe some thugs, and definitely more religiously animated folks who represent key corners of the American ecosystem.  As I write this, I am listening to American Enterprise Institute President Arthur Brooks loudly speak (in a public area) about his plans to "take back America" by hiring "young killers" from America's top universities to re-energize and essentially re-animate America's conservative movement.
There is all sorts of stuff going on here.  Brooks is on fire.  Wish Jane Hamsher or Ezra Klein were in the room to mix it up a bit. Brooks did acknowledge that Harvard, Yale, Princeton are still producing some "lefties" but he's hiring a bunch of "young killers" who can help change the political equation in the country.  Fascinating.
If the Festival succeeds, people will get out of their comfort zones and spend time learning about ideas and issues they know little about.
There will be Goldberg-style levity, self-serious discussions, a lot of introspection about our society and world, and as I'm hearing from Arthur Brooks, one of the leading conservative public intellectuals in the country now, there will be attempts at revolution as well.