White House Scrambling on Biden Same-Sex Remarks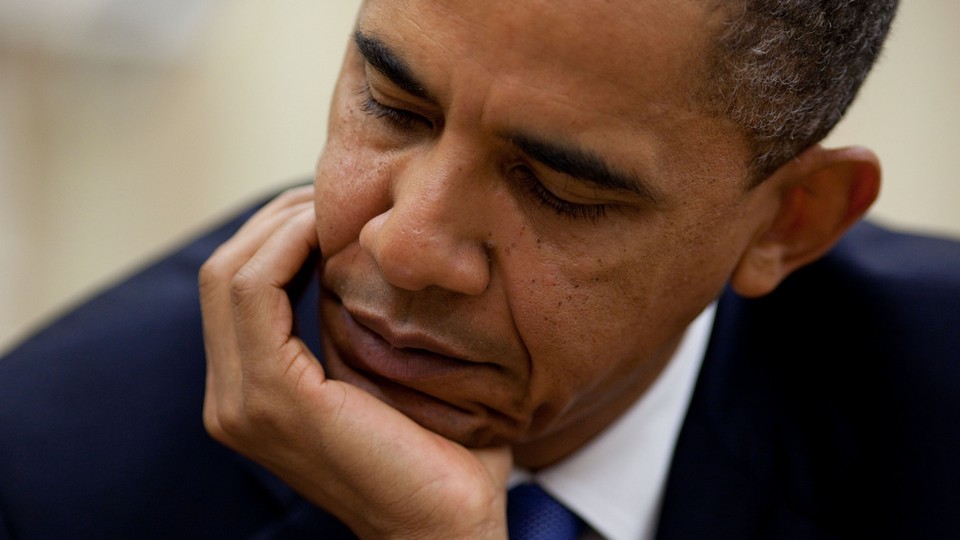 Vice President Joe Biden's comment that he is "absolutely comfortable" with same-sex marriage had the White House scrambling on Monday to align the vice president's remarks with President Obama's "evolving" views on the issue.
"Nothing has changed," White House press secretary Jay Carney said. "Policy positions haven't changed."
Carney was pelted with questions on the topic at his daily briefing, which grew tense when the press secretary deflected them. Carney denied it when one reporter accused the White House of "trying to have it both ways."
"I have no update on the president's personal views. What the vice president said yesterday was to make the same point that the president has made previously," Carney said--that committed, loving couples, both gay and straight, deserve to have their rights upheld.
(MAP: Where is same-sex marriage legal?)
"The vice president — what he said about the protection about rights of citizens — is completely consistent with the president's position on this issue," Carney said. On Education Secretary Arne Duncan, who expressed support for same-sex marriage earlier in the day, Carney said, "Duncan was asked a question about his personal views on the issue, and he offered them."
Gay activists have praised many of the steps the president has taken on their issues. But some have grown frustrated he has not taken the last big step--supporting gay marriage. Obama has tried to walk a fine line during the campaign as he appeals to gay voters for their contributions without offending more-conservative champions of traditional marriage. He has signaled to gays that he is moving in their direction by describing his position as "evolving."
"I can tell you that [Obama is] an absolutely committed supporter to LGBT rights," Carney said. "His record bears that out." The president is "proud of it, and he'll run on it," he added.