What You Missed - May 4 Edition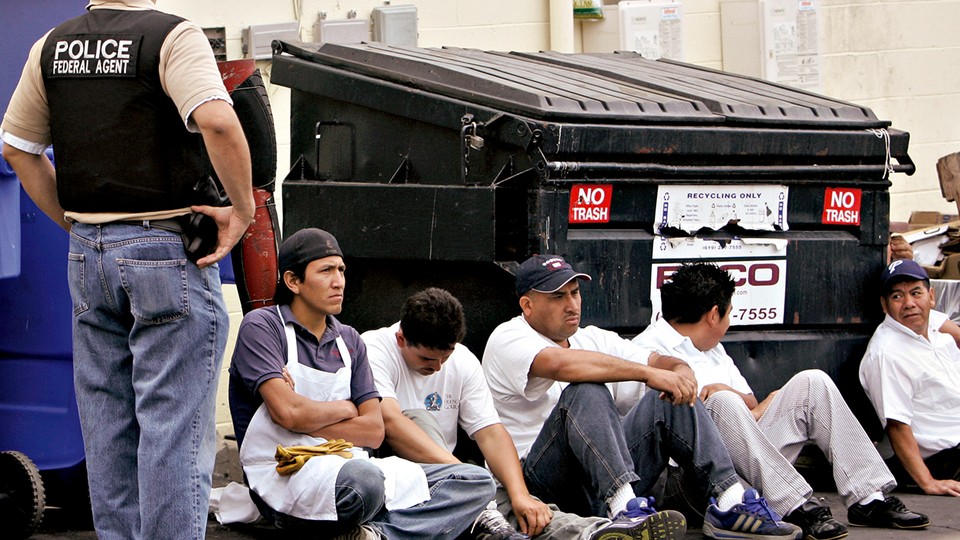 A roundup of all the news you need to know: President Obama reiterates his commitment to immigration reform; feds carry out silent raids in illegal immigration crackdown; and more.
Justice Official: Alabama Immigration Law Is Hurting Students
The recently passed immigration law in Alabama could have devastating effects on Hispanic schoolchildren, according to Assistant Attorney General Thomas Perez, who serves as the head of the Justice Department's Civil Rights Division. Since the legislation passed, 13.4 percent of Hispanic children have withdrawn between the beginning of the school year and February, Perez said.
Read more: CNN.com (5/4)
Feds Order Companies to Hand Over Employment Records
As part of increasing efforts to crack down on undocumented workers, the Homeland Security Department ordered hundreds of companies to turn over their I-9 forms for inspection. The so-called silent raids for the forms, which verify an employee's legal right to work in the U.S., included more than 500 businesses.
Read more: The Wall Street Journal (5/2)
Gallup: Stereotypical Catholic Voter Doesn't Exist Anymore
The Catholic constituency appears split down ethnic and racial lines over its preferences in the upcoming presidential election, a Gallup Poll has found. President Obama received the backing of more than 70 percent of Hispanic Catholics, while Republican Mitt Romney was favored strongly by 55 percent of white Catholics.
Read more: Politico (5/2)
Why Aren't Candidates Reaching Out to the Muslims?
American Muslims appear to be another key group for this year's presidential elections, with a new report by the Institute for Social Policy and Understanding indicating that the group wants to actively participate in the process. Despite the group's enthusiasm, some say that political candidates appear reluctant to reach out to this group, this article says.
Read more: The National Journal/The Next America (5/3)
Obama: Immigration Reform Is Still a Top Priority
The Dream Act and immigration reform are among the top priorities for the Obama administration, the president said on Thursday while at the White House's Cinco de Mayo reception. Obama reiterated his dedication to passing the Dream Act, which would have given undocumented children a path to U.S. citizenship but was dropped in the Senate in 2010.
Read more: The Huffington Post (5/3)
Romney Campaign Falls Short in Hispanic Media
Political pundits are wondering whether Romney's campaign can win after reports surface that his campaign has not spent any advertising money in Hispanic media markets. In addition, Romney still has not hired a Spanish-speaking spokesman or launched a Spanish version of its website, Buzzfeed reports. Romney's senior adviser Eric Ferhnstrom said they are actively working to strengthen their communications operation.
Read more: MSNBC.com [video] (5/3), Buzzfeed.com (5/2)
Gay-Rights Activists: President Obama Needs to Do More
Obama is feeling increasing pressure from gay-rights groups, who say they are frustrated with the president's "political timidity," this story reports. "Our job is to continue pushing on issues important to our community, and we won't stop doing that," Fred Sainz of the Human Rights Campaign told the Associated Press.
Read more: MassLive.com/The Associated Press (5/4)
Ex-ICE Official Pleads Guilty in Fraud Scheme
Former Immigration and Customs Enforcement intelligence head James Woosley must pay back the $180,000 that he made off of an elaborate scam that included several other ICE employees. Woosley pleaded guilty this week for his involvement in falsifying $600,000 worth of travel expense reports.
Read more: MSNBC.com (5/1)