Stop Grading Obama's Foreign Policy on a Curve
His GOP critics often engage in bellicose rhetoric and harbor hawkish illusions. That doesn't make him a restrained realist.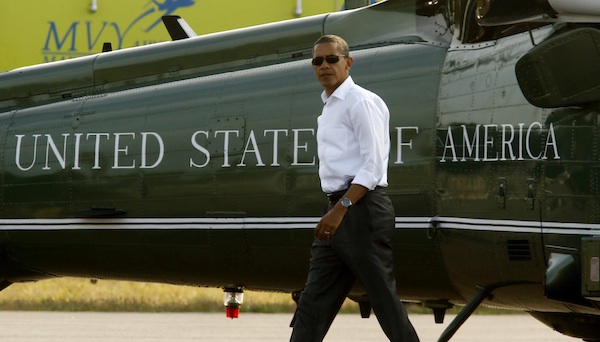 Reuters
Summarizing President Obama's foreign policy record, George Packer argues in The New Yorker that it is his one strength heading into the election. "He can claim to have ended one war while winding down a second, and to have eliminated the country's most notorious enemy while seriously damaging his organization," Packer writes. "Obama's foreign policy of pursuing limited, realistic goals is in keeping with the public mood. For the first time in sixty years, Republicans will be wise to avoid picking fights about national security, as Romney found out last week when his campaign stepped into a hopeless argument over bragging rights to the killing of Osama bin Laden."