Ron Paul Admits He Will Not Be President
The libertarian congressman doesn't want his supporters to stop crusading for liberty, but he needs them to recognize the fight for the nomination is over.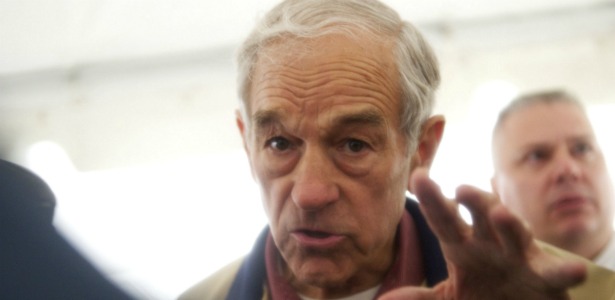 Reuters
Ron Paul announced Monday the Texas congressman will not campaign in the states that have yet to vote in the Republican primary. And while Paul insisted that the campaign would continue to amass delegates, the statement -- which referred to the campaign in the past tense -- appeared to be an admission that he is no longer vying for the presidential nomination.
"This campaign fought hard and won electoral success that the talking heads and pundits never thought possible," Paul said in the statement issued Monday afternoon. "But, this campaign is also about more than just the 2012 election.... It is about the campaign for Liberty, which has taken a tremendous leap forward in this election and will continue to grow stronger in the future until we finally win."
The campaign, Paul said, "will continue to work in the state convention process" in order to "carry a strong message to the Republican National Convention that Liberty is the way of the future. Moving forward, however, we will no longer spend resources campaigning in primaries in states that have not yet voted."
There are 11 states that have yet to hold presidential primaries, from Oregon and Nebraska, which vote on Tuesday, to Paul's home state of Texas on May 29, and finally Utah on June 26. Paul said competing in those states "with any hope of success would take many tens of millions of dollars we simply do not have."
Though the statement is a bit cryptic, it seems to be a message directed mainly at Paul's activist following. The message: Cool it.
In recent weeks, Paul supporters have increasingly been making trouble at local Republican Party conventions, even as they've succeeded in gaining delegates in several states. This past weekend, Paul delegates in Oklahoma got in a physical altercation with Mitt Romney's delegates, and in Arizona, Paul backers booed Romney's son Josh. A Paul supporter even interrupted Herman Cain at a GOP gathering in Virginia on Saturday.
Paul has tried to dispel the notion that his fans are actually a legion of saboteurs bent on making a scene at the national GOP convention in Tampa in August. "It certainly isn't for the reason of disrupting a convention," Paul told CNN last week. And his campaign publicly disavowed Paul-supporting activists' attempts to take over the state party in Idaho.
Paul and his team are, according to sources familiar with their thinking, deeply uncomfortable with the spectacles staged on his behalf. But more than that, they see the chaos as a threat to Paul's long-term goals.
Short of winning the nomination, Paul's aim throughout the primary has been to achieve recognition for his ideas and to get libertarians accepted as part of the Republican Party's larger coalition. Racking up primary votes and encouraging his supporters to embed themselves within their local GOP infrastructure are ways of forcing the establishment to accept that there are a lot of people out there who believe what Paul believes, and they're here to stay. But the chaos now afoot threatens to undermine any inroads Paul has made by once again casting his supporters as hostile invaders bent on overthrowing the Republican Party from within.
The problem is, many of Paul's grassroots supporters still believe Paul can win if they keep pushing at the local level. They've latched onto obscure provisions of the Republican National Committee rules like Article 38, which they claim states that no convention delegates can be bound to a candidate. They have argued that the RNC's announcement of support for Romney violates another arcane party rule, and called for RNC Chairman Reince Priebus's ouster as a result. On Sunday, Paul's campaign chairman, Jesse Benton, attempted to tamp down this clamor with a statement of support for Priebus and the RNC's actions.
Paul doesn't want to call off his legions and tell them to go home. He wants them to stay involved, go to Tampa, and make themselves indispensable to the Republican Party across the country for years to come. But if they're going to do that, they need to recognize that there is no longer a competition for the Republican presidential nomination. As Paul himself has now said, that's not what this is about anymore.
Most political watchers have known this for a while, of course. But most political watchers are, according to Paul supporters, members of some sort of corporate-media-military-industrial conspiracy. The question is whether the Paulites will take the hint when it's coming from Paul himself. They got behind him because they believed in his ideas, probably more so than any other candidate's supporters. But they also got behind him in the understanding that the ultimate goal was to get Ron Paul elected president. Now that that's off the table, will Paul's fans fall in line?