Romney Officially Clinches the GOP Nomination With Texas Win
The win delivered enough delegates to reach the magic number of 1,144, making official what had long been expected.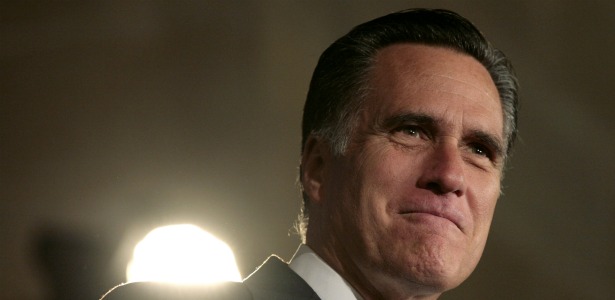 Reuters
Mitt Romney officially won the Republican nomination Tuesday in the Texas primary, the Associated Press reported, a coronation for the man who essentially secured the party's nod two months ago.
Romney went into Tuesday with 1,086 convention delegates, according to an Associated Press tally, just 58 short of the 1,144 necessary for a majority. Texas has 155 delegates at stake.
Romney said in a statement after results had been returned, "I am honored that Americans across the country have given their support to my candidacy and I am humbled to have won enough delegates to become the Republican Party's 2012 presidential nominee. Our party has come together with the goal of putting the failures of the last three and a half years behind us. I have no illusions about the difficulties of the task before us. But whatever challenges lie ahead, we will settle for nothing less than getting America back on the path to full employment and prosperity. On November 6, I am confident that we will unite as a country and begin the hard work of fulfilling the American promise and restoring our country to greatness."
Shortly after the AP called the race, Romney tweeted, "#1144. Thank You. Whatever challenges lie ahead, we will settle for nothing less than getting America back on the path to prosperity."
With all of Romney's main rivals having left the race, the outcome in the Texas primary was never in doubt. The former Massachusetts governor did not bother to campaign in the Lone Star State this week.
Republican National Committee Chairman Reince Priebus, in a statement, congratulated Romney "on winning the Texas primary and securing the delegates needed to be our party's official nominee at our convention in Tampa. Gov. Romney will offer America the new direction we so desperately need. We cannot afford four more years of President Obama's big government agenda, deficit spending, and attacks on American free enterprise. At a time when the country must empower the private sector to create jobs, we need a leader who actually understands job creation and respects the private sector. That leader is Mitt Romney."